Like many American families, Misty Uribe, ONE's regional organizer for the South, piled her daughters into the car for a summer road trip. Perhaps unlike other families, though, their journey was not just with the goal of taking a vacation. Misty and her family drove from North Carolina to Texas to help achieve another goal – saving millions of lives through PEPFAR.
She shares some highlights from her Road Trip for PEPFAR Reauthorization:
North Carolina
We kicked off our road trip in Asheville, where we recruited a new volunteer, Ellen, and snuck in a trip to the Blue Ridge Mountain Visitor Center.
Tennessee
In Knoxville, we met with Wayne Smith at Samaritan Ministry, which engages Christians in the fight against HIV/AIDS locally. The faith community at large played a critical role in the creation of PEPFAR in 2003 and has been a huge source of support for the program over the past twenty years.
In Nashville, volunteer Maddie helped us drop off more than 100 handwritten letters to Senator Blackburn and Senator Hagerty! We collected the letters at Bonnaroo in Manchester, TN back in June – more than 1,600 cards from people in 46 different states.
In Memphis we met with volunteer Verlinda to talk about how to expand the Memphis branch of ONE.
Arkansas
In Little Rock, we met with volunteer Anne to drop off letters at Senator Boozman's and Senator Cotton's offices and spoke with their staff. Senator Boozman knows how important PEPFAR is – he shared his support for the program earlier this year!
Oklahoma
I took a day-trip to Oklahoma City to meet with volunteer Wes and head to Rep. Bice's office for a meeting. We also dropped off letters at the offices of both Senator Lankford and Senator Mullin.
Texas
Our last state – Texas. We had several successful meetings with both Senator Cruz's and Cornyn's offices, and Rep. Allred's office as well. One of our Dallas-based volunteers, Stephen, braved 108° heat to come out and tell the Senators about the importance of PEPFAR.
We capped off our trip with a visit to the new PEPFAR exhibit at the George W. Bush Presidential Center in Dallas and something really stuck with me. When you walk in, you see "25 million" in big bold letters – the mothers, fathers, and children this program has saved. But what's important is that the letters are magnetic – made to be updated as the number of lives PEPFAR has saved continues to grow.
It's on us to make sure that happens. Congress must reauthorize PEPFAR and protect this incredible American legacy.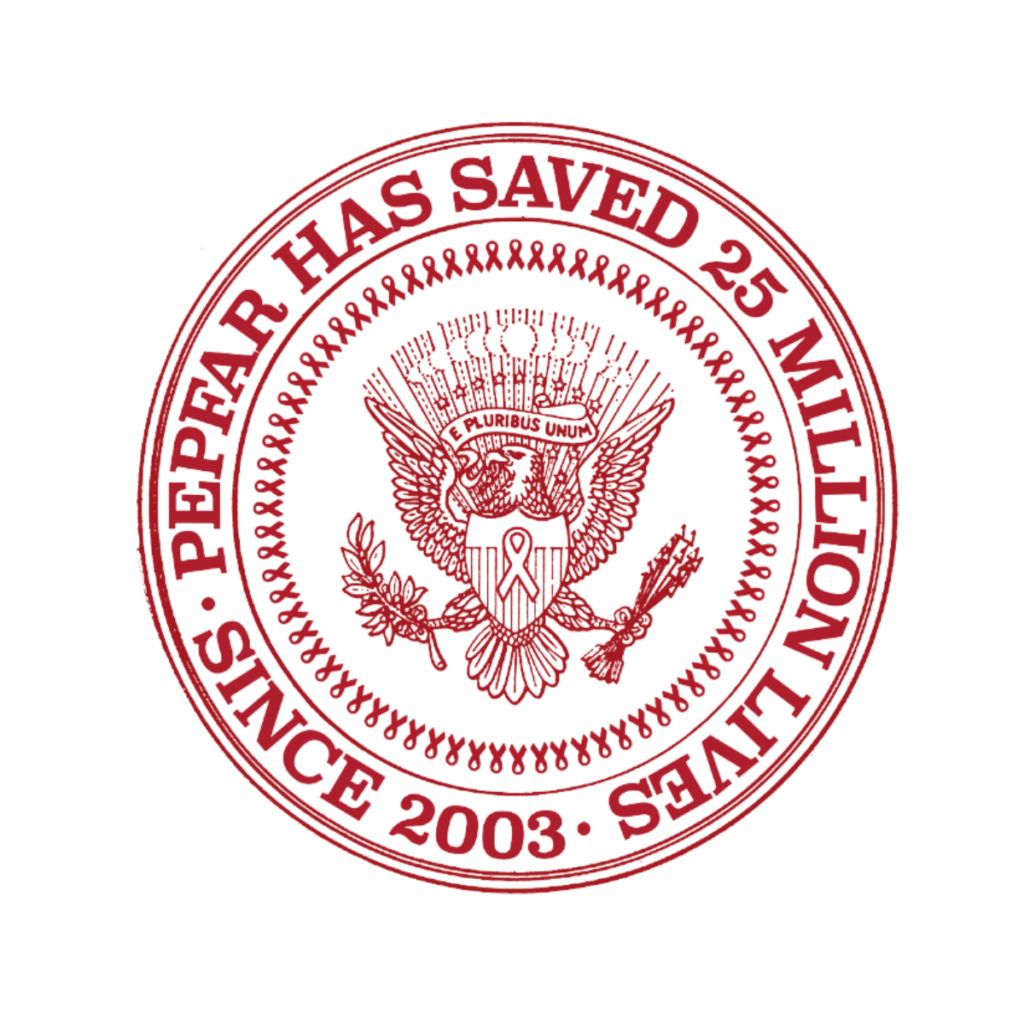 Want to learn more about PEPFAR? Keep an eye on the ONE blog – this story is a part of our "PEPFAR at 20" series highlighting the program's life-saving work while we fight for reauthorization in 2023!