We live in an unjust world with too many people living in extreme poverty, and preventable diseases still killing millions every year. We're seeing unequal access to quality education, good jobs and lifesaving medicines, and climate injustice with those who contributed least to the crisis paying the highest price.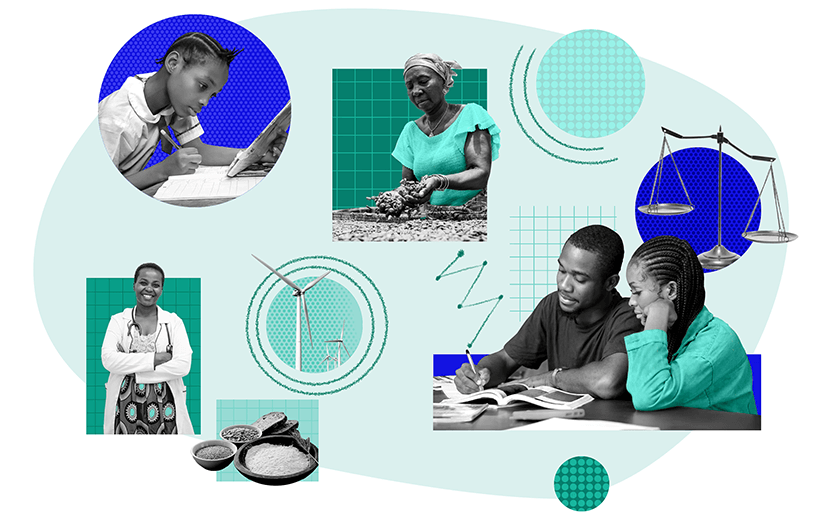 ONE exists to create a more just and equal world. Medical advances, education, jobs with a livable income, and a safe home should be available to everyone wherever they are in the world. We know what needs to change: better laws, more strategic funding, and impactful global partnerships to tackle the world's biggest problems.
We pursue solutions to the underlying causes and consequences of injustice. This includes policies to reduce inequality and global poverty, improve economic and food security for all, and expand access to lifesaving medicines, high-quality education and decent jobs.
We partner with organizations that implement proven solutions to these challenges. And we push governments and global bodies to include smart, targeted funding which improves people's lives.
Everyone, everywhere has a right to a just and dignified life of opportunity. We tackle the issues that prevent that and push for the solutions that make a real difference in people's lives.
Explore
Our Impact
Here's a look at what our activists have achieved by using their voice to demand change.
Our Model for Change
Learn how we work to ensure everyone, everywhere can lead a life of dignity and opportunity.
Research, Data and Policy
Data and analysis on the economic, political, and social changes impacting Africa.

Stories, Insights & Perspectives
Read the latest on how your activism can fight for justice and equality.