Megan Gieske is a storyteller and photographer based in Cape Town, South Africa.
In Morocco, high in the Atlas mountains, a group of women is active in their own personal and professional development. Here, at rug company Illuminate Collective, the mainly female team works towards the goals of preserving Moroccan art, culture, and people.
Rugs are a tradition hundreds of years old in Morocco. Today, they're dyed with color worthy of Chefchaouen, "The Blue City" of Morocco. Their modern design can fit in anywhere — from Fez to Los Angeles. Each rug can take months to make, so each one feels unique to the person who weaved it.
Now, as the world rediscovers the art of Morocco, these rugs are in demand. That's why Illuminate Collective works directly with women weavers, removing barriers to success and financial independence. They can earn fair wages in their own homes on a loom provided for them, allowing them to support their families and care for their children.
The World Bank has said that, when able to make investment decisions, women are more likely to allocate money to the health and education of their children. This inspires inclusive economic progress, expands markets, and improves opportunities for better health and education for themselves, their families, and their communities.
"When you pay a woman, she is giving it back to her family," says Illuminate Collective co-founder Justin Vorel. "You are paying her sons. You are paying her daughters. And that investment is beyond valuable."
With the exception of Justin, Illuminate Collective has an all-female team, which includes Justin's wife and co-founder, Charli. At the company's office in Salé, Morocco, children play among the looms. The women sitting at the looms are guided and supported by a more experienced master weaver — also a woman.
Sometimes the rug making is a challenge the women can only solve together. Justin will bring in a piece of an old rug, and the group collaborates on how to recreate it using fresh color waves and design elements.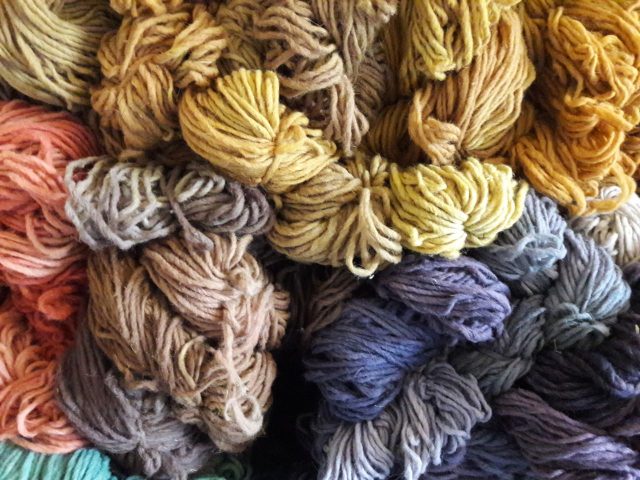 The company's website states that they believe a business should transform the lives of the communities it works in: "For us, that means upholding the artisanal values we hold near to our hearts — women's empowerment, prioritizing an ethical working environment, maintaining a responsible supply chain, and creating a space to preserve traditional weaving expressions."