When it comes to the fight to end extreme poverty and preventable disease, ONE activists never rest! Here's what they've been up to in June:
Summit Camp
100 ONE activists traveled to Washington, DC for the ONE Power Summit, the first time the annual event has been held in person since before the pandemic.
Our activists had 156 meetings on Capitol Hill, urging Members of Congress and their staff to reauthorize PEPFAR, the HIV/AIDS-fighting program that has helped save 25 million lives. They also asked Congress to support a robust State and Foreign Operations budget, which supports important development assistance programs that fight disease, hunger, and poverty.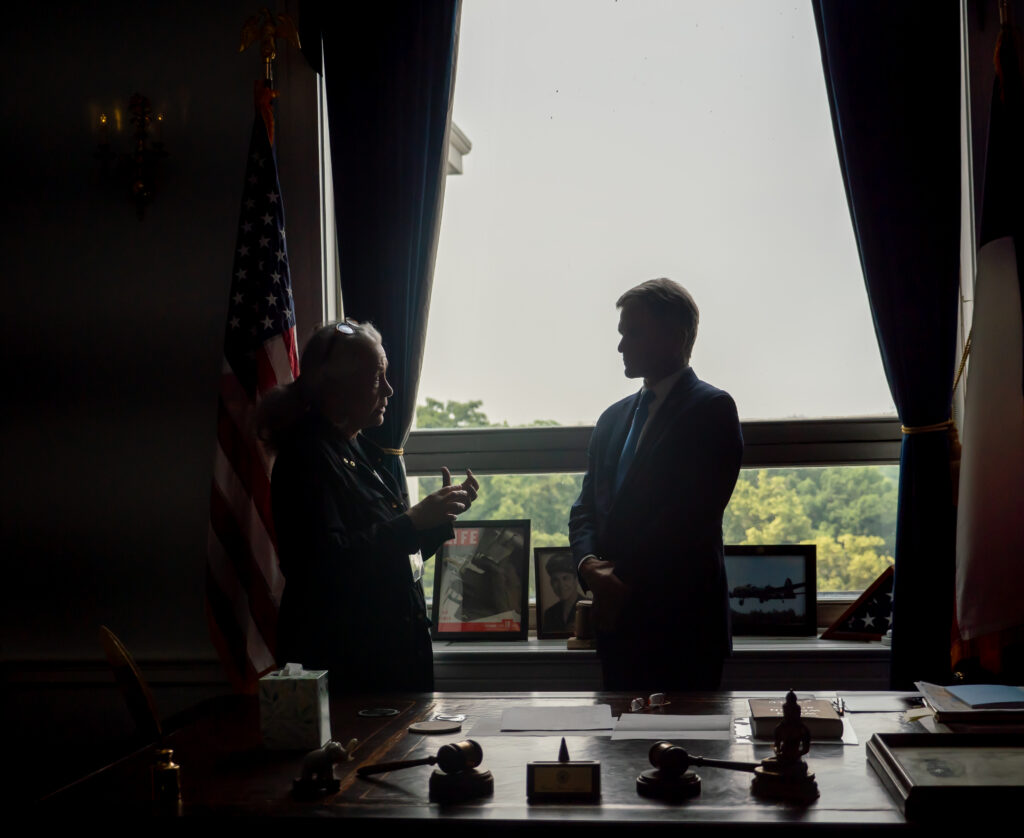 Throughout the week activists heard about the state of the HIV/AIDS epidemic and what they can do to help support life-saving programs from experts like Winnie Byanyima, executive director of UNAIDS, Dr. John Nkengasong, the US Global AIDS Coordinator, and Pastor Evan Mawarire.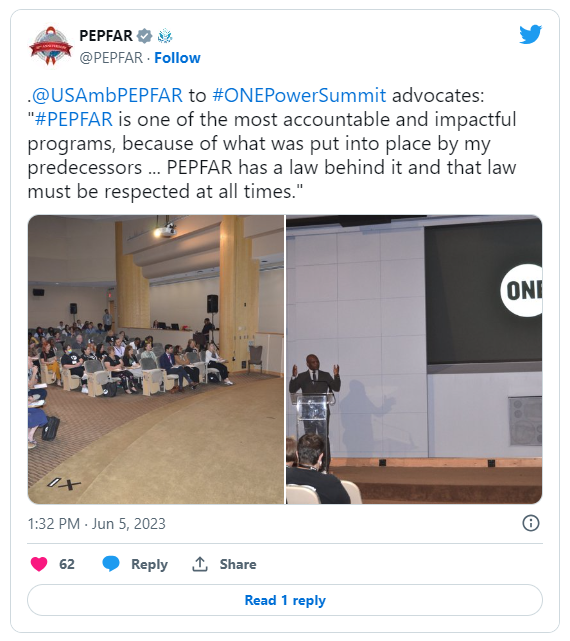 PEPFAR at The Farm
Summer = Sun, fun, and ONE at Bonnaroo!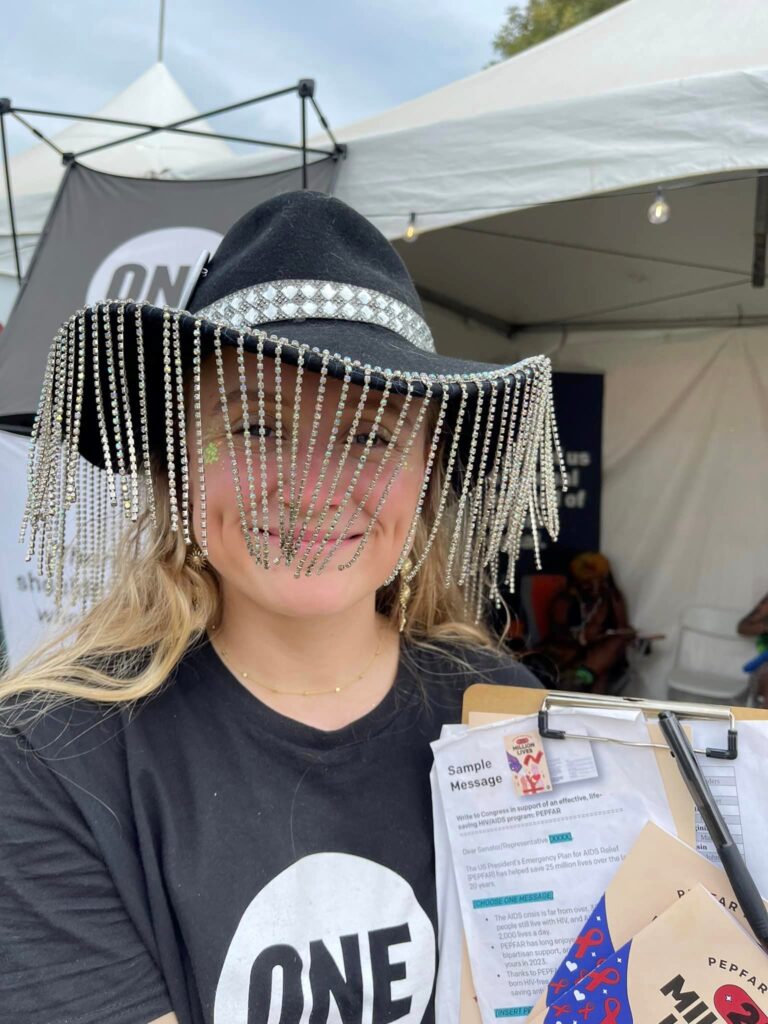 ONE has had a presence at the Tennessee music festival for 10 years, braving heat and weather to get new people to join our fight. This year, Bonnaroovians from 46 states stopped by the ONE booth and wrote 1,656 letters to their Members of Congress asking them to reauthorize PEPFAR! The letters will be delivered by ONE activists throughout the summer.
ONE staff also led a panel discussion with other advocacy organizations like Oxfam America, Amnesty International, and Human Rights Campaign to teach festival attendees about effective ways to create change in their communities and around the world.
Kick Start Your Summer of Advocacy
Our work to ensure the US maintains its leadership in the fight against AIDS and poverty is at a crucial moment. Your elected officials still need to hear from YOU why their support for programs like PEPFAR is so critical. Tell your member of Congress to support PEPFAR reauthorization today!