The White House announced today that Bono, a long-time AIDS activist and co-founder of The ONE Campaign, will be a guest of First Lady Dr. Jill Biden for the President's State of the Union Address on February 7, 2023. This year marks the 20th anniversary of President George W. Bush's announcement of a historic initiative to fight AIDS, now known as PEPFAR (the US President's Emergency Plan for AIDS Relief). Working in concert with other activists, Bono played a pivotal role in lobbying the Bush administration to create PEPFAR, building public and bipartisan political support for the initiative.
When PEPFAR was created in 2003, nearly 30 million Africans – many of them children – were infected with HIV and yet only 50,000 people on the continent were being treated with antiretroviral drugs. For nearly everyone who didn't receive HIV treatment, a diagnosis became a death sentence – despite medication being available in high-income countries.
In creating PEPFAR, President Bush said, "Seldom has history offered a greater opportunity to do so much for so many." Two decades later, PEPFAR has saved 25 million lives and revolutionized the fight against AIDS by exponentially increasing access to life-saving HIV medication in poorer countries. The story of PEPFAR is a story of medical miracles and mercy, of activism and advocacy. It is a story of what can happen when a group of strange allies – doctors, faith leaders, activists, artists and bipartisan lawmakers – decide to act together.
Working alongside many other activists in the AIDS community, Bono and ONE have worked to build and maintain strong bipartisan support for PEPFAR. A self-described "fan of America," Bono has said the US leadership role in the fight against AIDS has been "as heroic" as America's role in World War II. This leadership role has been cemented by President Biden, who championed the legislation and led the Senate efforts to reauthorize it when he was Chairman of the Senate Foreign Relations Committee and through strong bipartisan support in Congress over the years.
Congress will need to reauthorize PEPFAR by the end of 2023 so it can continue its lifesaving work and help get the fight to end HIV/AIDS back on track. The HIV/AIDS epidemic is still growing at an alarming pace. Every day, 4,000 people are infected with HIV and the most vulnerable in our communities remain at the highest risk. In sub-Saharan Africa, adolescent girls and young women are three times more likely to acquire HIV than adolescent boys and young men. ONE will be working to ensure PEPFAR maintains strong bipartisan support so we can get the fight to end AIDS back on track.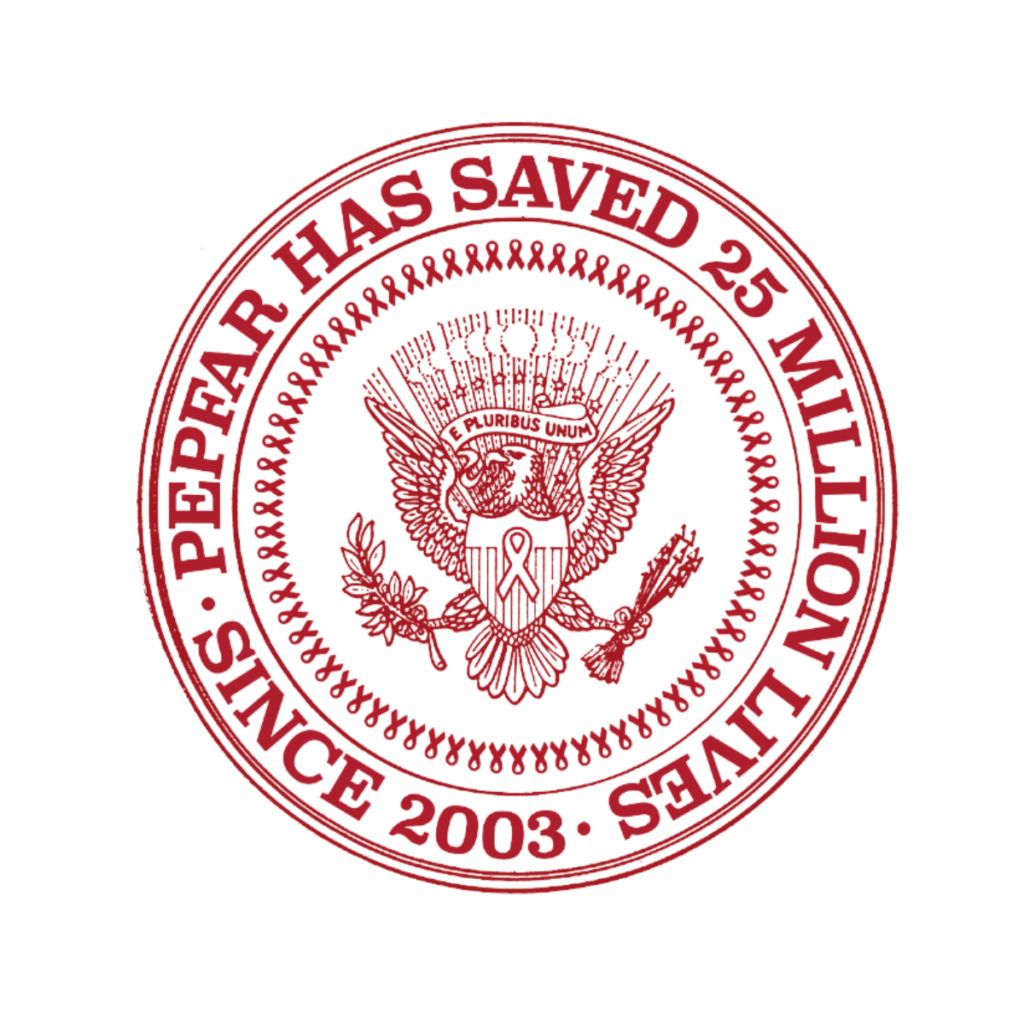 Read more about the behind-the-scenes efforts to establish PEPFAR in ONE's new blog post, the first in a series, "PEPFAR at 20", highlighting the program's twenty years of incredible progress.