This blog features excerpts from a recent interview of Representative Barbara Lee (D-California) in The Bush Centers journal, The Catalyst, as well as a blog post written by the Congresswoman herself.
This year we are celebrating 20 years of PEPFAR and an incredible 25 million lives saved. PEPFAR expanded the boundaries of global health in Africa and narrowed the political divide in Washington, thanks in large part to a group of steadfast champions who committed time, leadership, and vital resources to the global fight against HIV/AIDS.
One such champion, Representative Barbara Lee, came to Congress in 1998 committed to not just raise awareness about the AIDS epidemic in Africa, but to rally her fellow lawmakers to recognize the urgency and take action.
In 1999, I introduced legislation to create an AIDS Marshall Plan for Africa In 2001, I brought this issue up to President Bush in the Oval Office, she wrote in a recent blog post.
He asked about the beaded red ribbon I wore to the White House that day. I explained to him what was taking place in Africa and the disproportionate impact this deadly disease was having in the Black community in the United States.
At the time, millions of Africans many of them children needed treatment for HIV/AIDS but were not able to access it. In 1998 Rep. Lees first year in Congress AIDS killed an estimated 1.4 million people globally. Nearly 80% of those deaths occurred in Africa.
In the years that followed, Rep. Lee and her colleagues in the Congressional Black Caucus would play an invaluable role in laying the groundwork for historic US leadership against preventable diseases, working with President Bush to craft a global HIV/AIDS legislative package. The United States Leadership Against HIV/AIDS, Tuberculosis, and Malaria Act, passed by Congress in May 2003, would not only establish PEPFAR and set the US on track to help save 25 million lives, it would also authorize US participation in another essential disease fighting program the Global Fund to Fight HIV/AIDS, Tuberculosis and Malaria.
Speaking to the instrumental leadership role @TheBlackCaucus played in supporting and passing @PEPFAR to address the HIV/AIDS crisis, @RepBeatty, "The CBC got fully engaged We took a leadership role. We knew we had to do it with money, we had to do it with legislation."

USGLC (@USGLC) February 15, 2023
Much has been said and rightly so of PEPFARs history of support from unlikely allies. A goal as large as ending HIV/AIDS demanded investment from politicians across the aisle and the country to generate the public support needed to put resources behind this fight. PEPFAR is bipartisanship at its best. As Rep. Lee recently told The Bush Centers Catalyst journal, if we want to get the job done, we need everyone.
We need to make sure that both Democrats and Republicans understand the value of this effort. The resources must be prioritized if were going to save lives, see an AIDS-free generation, and recognize the national security threats that emerge as a result of us not doing what we need to do. Again, this year is the reauthorization effort. Were going to have to have a full court press with Democrats who were here back in the day. And they should come to Capitol Hill and begin to talk.
Since 2003, we have made incredible gains against HIV/AIDS thanks to champions like Rep. Lee. But our work is far from finished. The COVID-19 pandemic disrupted access to HIV treatment and testing for many, threatening to slow or even reverse two decades of hard-fought progress. This year, Congress must reauthorize PEPFAR so it can continue its lifesaving work and help get the fight to end HIV/AIDS back on track.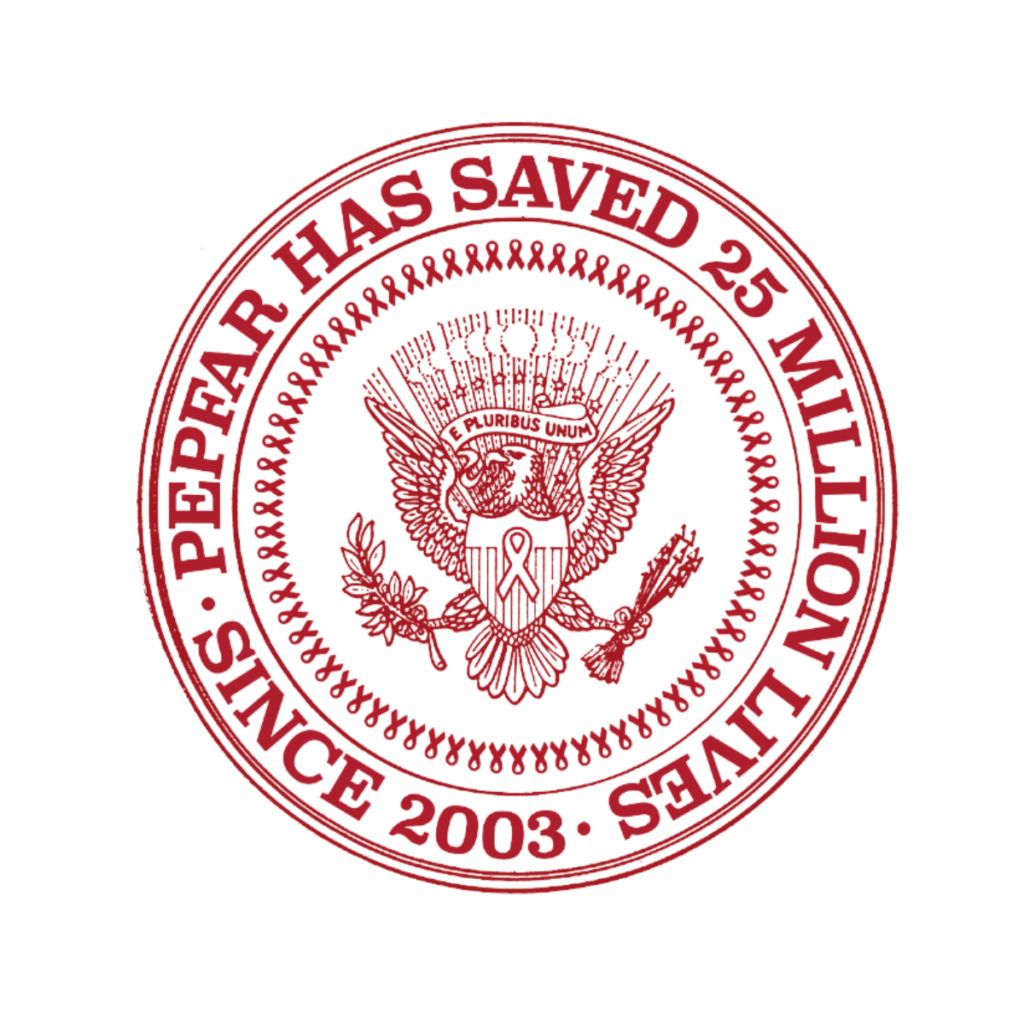 Want to learn more about PEPFAR? Keep an eye on the ONE blog this story is a part of our PEPFAR at 20 series highlighting the programs life-saving work while we fight for reauthorization in 2023!