This post contains spoilers for Black Panther and its post-credits scenes. Don't read on if you haven't seen it — just go see it already!
What responsibility does a wealthy, advanced nation have to less developed nations around the world? When it comes to development, does handing out weapons make as much sense as building schools? What is the right thing for a wealthy nation to do: isolate themselves, or link arms with the rest of the world?
These are issues that have been debated on Capitol Hill for years. They're issues that ONE — as an organization that fights to protect foreign aid — is passionate about. And incredibly, they're also issues raised in Black Panther, the latest Marvel movie.
Black Panther follows T'Challa (Chadwick Boseman), the new king of the fictional African nation of Wakanda, the most powerful and technologically advanced country in the world. Over the course of the film, T'Challa finds himself torn between upholding his own moral code and sticking to his country's tradition of isolationism. (For centuries, Wakanda has kept itself hidden from the world.)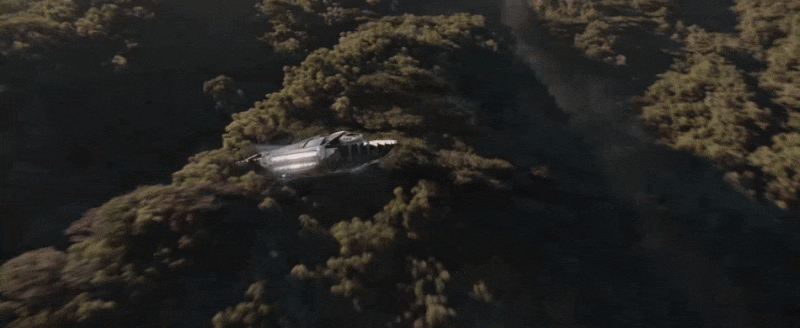 At first glance, the film presents two opposing viewpoints: the isolationist T'Challa and the revolutionary Erik Killmonger (Michael B. Jordan), a Wakandan by blood and American by birth. After growing up outside Wakanda and thus subject to oppression and systemic racism, Killmonger plots to overthrow T'Challa and send Wakandan weapons to embedded operatives around the globe in an effort to overthrow governments and set up a global Wakandan empire.
But ultimately, the way forward for Wakanda isn't found in the opinions of either man, but rather the views of Nakia (Lupita Nyong'o), a Wakandan spy and humanitarian. As someone who embarks on missions outside of Wakanda's borders — in fact, we first meet Nakia embedded in Nigeria with women kidnapped by a Boko Haram-like group — she's aware of the impact her nation's resources could make in many lives. She recognizes that our fates are not just tied to those in our immediate vicinity, but to people around the world.
Nakia consistently voices her opposition to Wakanda's isolationist policy throughout the film. Her stance actually lines up with Killmonger's in that way — but rather than engaging with the world via warfare like Killmonger, Nakia advocates for sharing her nation's over-abundant resources to help vulnerable populations make life better for themselves. Personally, she's unable to stand by while others are suffering, and she wants Wakanda to adopt the same mindset.
As Jonathan W. Gray notes in the New Republic, "Nakia's approach recalls the new generation of female activists rising in Africa, like the Nobel Peace Laureate Leymah Gbowee, who has promoted the cultivation of soft power to diffuse war." This jibes with ONE's view — and the view of many U.S. military leaders and politicians — that foreign aid is not charity, but an essential, modern tool of national security.
It's like Nakia says in the movie: "Wakanda is strong enough to help others and protect itself."
America is one of the strongest, most successful nations on the planet. As such, we are a beacon of hope, and our compassion and generosity for the world's most vulnerable people are part of the fabric of what it means to be American. We are blessed to have been born here — and that means we have a responsibility to help people gain the self-reliance they want for themselves and their families. The generosity of the United States has saved hundreds of millions of lives, helping the most vulnerable people on earth get the opportunity to thrive.
By the end of Black Panther, T'Challa abandons the isolationist traditions of Wakanda and pushes his nation forward to help the rest of the world. (In fact, in the last scene, he breaks ground on an educational center for youths in Oakland, California.) But it's in the movie's mid-credits scene that we see the perfect articulation of T'Challa's decision — and of the decision that we as Americans must make, as well. In a speech at the United Nations, T'Challa announces his intentions to share Wakanda's resources with the rest of the world for the first time:
"Wakanda will no longer watch from the shadows. We cannot. We must not. We will work to be an example of how we as brothers and sisters on this earth should treat each other. Now more than ever the illusions of division threaten our very existence. We all know the truth: More connects us than separates us. But in times of crisis, the wise build bridges, while the foolish build barriers. We must find a way to look after one another as if we were one single tribe."
Providing foreign assistance to developing countries is the right thing to do. Like Wakanda, America is strong enough to protect itself and help others.