The Electrify Africa Act of 2015
Helping sub-Saharan Africa increase modern electricity access will save lives, boost education, alleviate extreme poverty and accelerate growth. Learn more about the Electrify Africa Act of 2015 currently in the US House.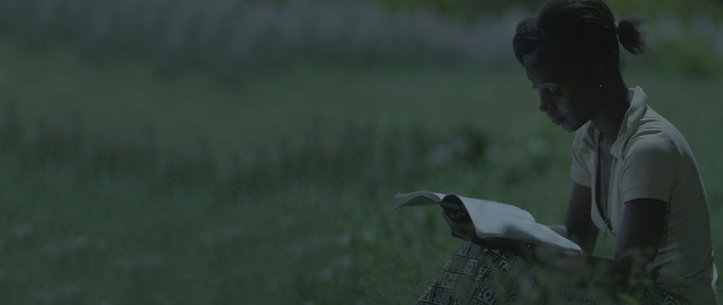 The Challenge
In sub-Saharan Africa, more than 620 million people do not have access to electricity. Thirty seven countries in sub-Saharan Africa have a national electrification rate of below 50 percent. These endemic power shortages affect all aspects of life. The President and Congress are working with African leaders, civil society organizations, and the private sector to dramatically change this dire situation. We know energy access is one of the most urgent priorities for people in sub-Saharan Africa with one in five Africans citing infrastructure – including electricity – as their most pressing concern.
The lack of electricity impacts people's lives in at least five major ways, with a disproportionately negative impact on girls and women:
Poor healthcare: In sub-Saharan Africa, 30% of health facilities do not have any electricity – they cannot store vaccines and lifesaving drugs, nor can they operate essential lifesaving medical equipment like incubators and x-ray machines.
Stifled Economic Growth: According to survey data of African businesses, reliable energy access is a bigger concern than corruption, access to capital, or sufficiently trained labor.
Toxic fumes: Each year, there are more than 4.3 million worldwide premature deaths from exposure to the toxic smoke of indoor open fires and kerosene for cooking, heating and lighting. That's more deaths than malaria and HIV/AIDS combined.
Limited or no education: 90 million children in sub-Saharan Africa attend schools that lack electricity. In many places, women and girls are forced to spend hours each day in the time-consuming task of hunting for fuel, often a key reason why girls spend less time in school than boys.
Lack of safety: Without streetlights, telephones or other means of communication, women and girls are particularly vulnerable after dark.
Power Africa
On June 30, 2013, President Obama announced a new $7 billion U.S. commitment to the energy sector in sub-Saharan Africa. The President's Power Africa initiative is aimed at increasing electricity access by 60 million households and businesses and electricity generation by 30,000 megawatts over the next 5 years. His plan includes efforts to improve African energy governance systems and national energy plans, as well as investments from the Export-Import Bank, the Overseas Private Investment Corporation, the Millennium Challenge Corporation, USTDA and USAID. Power Africa will build on Africa's enormous power potential, including oil and gas, and the potential to develop clean geothermal, hydro, wind and solar energy.
To date, Power Africa includes $9 billion in commitments from the private sector, including General Electric, Heirs Holdings, Symbion Power, Harith General Partners, and Husk Power Systems.
The Energize Africa Act of 2015
On June 23, 2015, H.R. 2847 the Electrify Africa Act of 2015,was introduced in the House of Representatives by Congressmen Ed Royce (R-CA) and Eliot Engel (D-NY), the Chairman and Ranking Member of the House Foreign Affairs Committee; and Congressman Chris Smith (R-NJ) and Congresswoman Karen Bass (D-CA), the Chairman and Ranking Member of the Subcommittee on Africa, Global Health, Global Human Rights, and International Organizations.
Statement of U.S. Policy: H.R. 2847 declares that it is the policy of the United States to partner with the governments of sub-Saharan African countries, the private sector, and others to:
Promote first-time electricity access for at least 50 million people by 2020;
Encourage the installation of at least 20,000 additional megawatts of electrical power using a broad mix of energy options;
Promote reliable, affordable and sustainable power in urban areas to promote economic growth and job creation;
Promote efficient institutional platforms and financing to provide electrical service to rural and underserved populations;
Encourage the necessary in-country reforms, specifically public-private partnerships, to make expansion of power access possible;
Promote reforms of power production, delivery and pricing, as well as regulatory reforms and transparency, to support long-term, market-based power-generation and distribution;
Promote policies to displace kerosene lighting with other technologies; and
Promote an all-of-the-above energy development strategy.
Coordinated U.S. Strategy and Creation of an African Power Advisory Group: H.R. 2847 requires the Administration to develop a comprehensive, multi-year strategy to encourage the efforts of sub-Saharan African countries to develop and implement national power strategies. These strategies should include an appropriate mix of power solutions that will provide access to sufficient reliable, affordable, and sustainable power in order to reduce poverty and drive economic growth and job creation. The bill also calls for the President to form an interagency working group to coordinate the activities of relevant departments and agencies involved in executing the strategy.
The policy strategy should outline how the United States plans to increase access to reliable, affordable and sustainable power in sub-Saharan Africa, specifically focusing on:
Maximizing the number of people with new access to power and electricity services;
Improving and expanding the generation, transmission, and distribution of power;
Providing reliable electricity to people and businesses in urban and rural communities;
Addressing the energy needs of people living in areas where there is little or no access to the power grid;
Reducing transmission and distribution losses and improving end-use efficiency and demand side management;
Reducing energy-related impediments to business productivity and investment; and
Building the capacity of countries to monitor and appropriately and transparently regulate the power sector and encourage private investment in power production and distribution.
Overseas Private Investment Corporation (OPIC): The bill also puts in place new reforms for OPIC including:
Requiring the publication of the measurable development impacts of its investments, including quantifiable metrics to measure energy access from the household to commercial level;
Requiring OPIC to publish all insurance, loans, loan guarantees and other commitments, including development impacts and results; and
Requiring the appointment of an Inspector General in the Corporation;
The bill also strengthens OPIC by extending its authorization for 3 years; encouraging small and medium sized enterprises and cooperative service providers to participate in investment activities.
Other U.S. Government Agencies: Encourages the U.S. Trade and Development Agency, the Millennium Challenge Corporation, The United States Agency for International Development, and the Department of the Treasury to use the tools at their disposal to help meet U.S. policy.
Budgetary Impact: The Congressional Budget Office (CBO) has not yet completed its estimate of the cost of H.R. 2847. However, when Electrify Africa was previously introduced in 2013, the CBO estimated that the bill would save $86 million from 2014-2017 since OPIC generates revenue for the budget every year.