At ONE, our main way of eradicating preventable disease is through advocacy – letting our members of Congress and world leaders know that we want them to fund life-saving programs that give patients treatment and access to quality health care.
But there is more than one way to solve preventable disease, which is what I learned at the American Society of Tropical Medicine and Hygiene conference last week. The conference brought together  doctors, regulatory agents, and laboratory scientists, instead of the advocates and policy makers I encounter most of the time.
Their approaches to eradicating diseases like TB, AIDS and increasing access to treatment are not new in global health policy. But they're approaches that activists in the fight should know and have in their back pockets.
For example, did you know that diseases like tuberculosis aren't just about the patients, but also about their doctors? 
A doctor in Cambodia with a TB patient. Photo credit: Doctors Without Borders. 
This is a no-brainer for many, especially medical professionals, but when ONE works on TB, it's primarily from the perspective of the patient. But a session with TB survivors and doctors made me really think for the first time about the impact highly contagious diseases have on doctors.
Dr. Dalene von Delft, a South African doctor who spoke at that session, was diagnosed with drug-resistant TB after caring for and treating patients with the disease. She eventually recovered, but was lucky to do so. Approximately 32 percent of health care workers with her diagnosis and more than 80 percent of those diagnosed with extra drug-resistant TB never do.
Another big issue is falsified medicines. They're a really big problem, especially in Africa.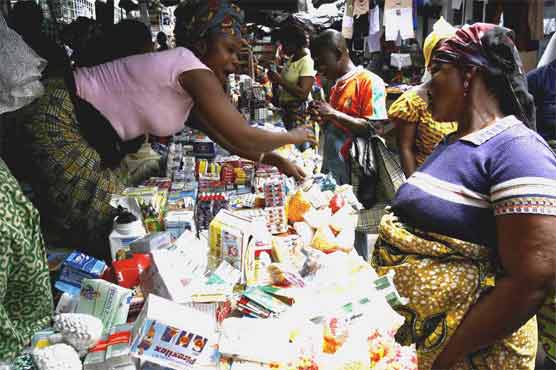 Fake TB drugs at a marketplace. Photo credit: http://dunyanews.tv. 
In the past, ONE has talked about how Africa imports about 70 percent of its medicines from India, but we've rarely considered the implications: drugs often arrive sporadically – and when they do arrive, they are frequently too expensive for many people. As a result, people often steal medications from facilities to sell for a profit or create fake drugs to sell.
I'd always known about the issue, but hearing speakers as widely ranged as Margareth Ndomondo-Sigonda of the African Union's regulatory arm to Connie Jung of the FDA's Office of Drug Security discuss regulatory policy and scientific developments with first-hand experience helped me appreciate just how difficult it is to control and fight fake medicines and showed how prevalent the problem is.
Accurate data is understandably quite hard to come by, but some estimates are that as much as 15 to 20 percent of all drugs are fake in some countries. This, as one can imagine is hugely detrimental to global health efforts as patients not only don't get the treatment they need, they are often harmed or killed by fake drugs containing deadly chemicals.
Lastly, mobile phones are going to take over. This isn't news to anyone who's been following global health developments recently: with 70 percent of the world's cell phone owners living in low- and middle-income countries, mobile technology has become crucial for a wide range of health interventions, from reminding AIDS patients to take their medication to diagnosing illnesses.
Here at ONE, we get really excited about the possibilities of mobile technology. But it wasn't until several conference presenters talked about it that I began to see the thought process going into these developments: considering cultural norms, the realities of cell phone prevalence, literacy rates and just pure human nature.
As someone who is not a developer but does work on public health, I also couldn't help but reflect on how cool it is that something as seemingly simple as a flip phone can provide so many life-saving services.
The main reason I found these issues – all things I already knew about – so interesting was because I had a chance to hear about them from a new perspective. And that only reinforces the value of multidisciplinary conferences like this one, where people from all parts of the issue get together. Next year's conference is in New Orleans – hope to see you there!