ONE supporter, activist and award-winning actress Charlize Theron appeared this morning before lawmakers to talk about her work against AIDS  and celebrate the 10th anniversary of PEPFAR.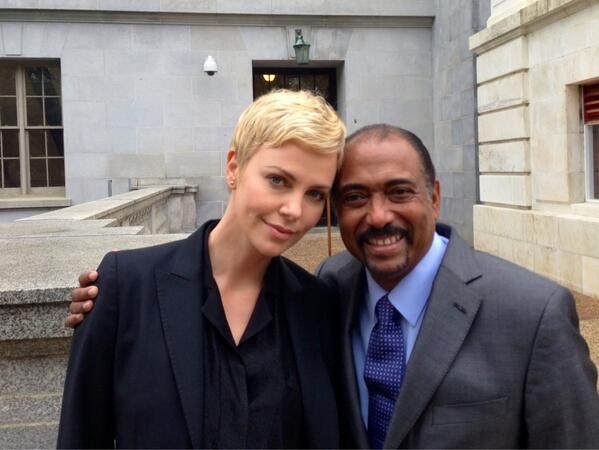 During a breakfast organized by ONE and UNAIDS, which took place at the US Capitol Visitor Center, Charlize joined Sens. John Boozman, R-Ark., Mike Johanns, R-Neb., and Reps. David Cicilline, D-R.I., Scott Peters, D-Calif., and David Price, D-N.C., among other remarkable guests to discuss how we can work together to bring an end to AIDS.
Photo caption: Charlize and Michael Sidibe. Photo credit: Michael Sidibe. 
Charlize Theron, a South African native and founder of the Africa Outreach Project, discussed the current AIDS crisis her home country is facing. With 1 in 10 people living with AIDS in South Africa, Charlize remarked that "achieving the end of AIDS means we must all be responsible", especially given the fact that AIDS is a preventable disease.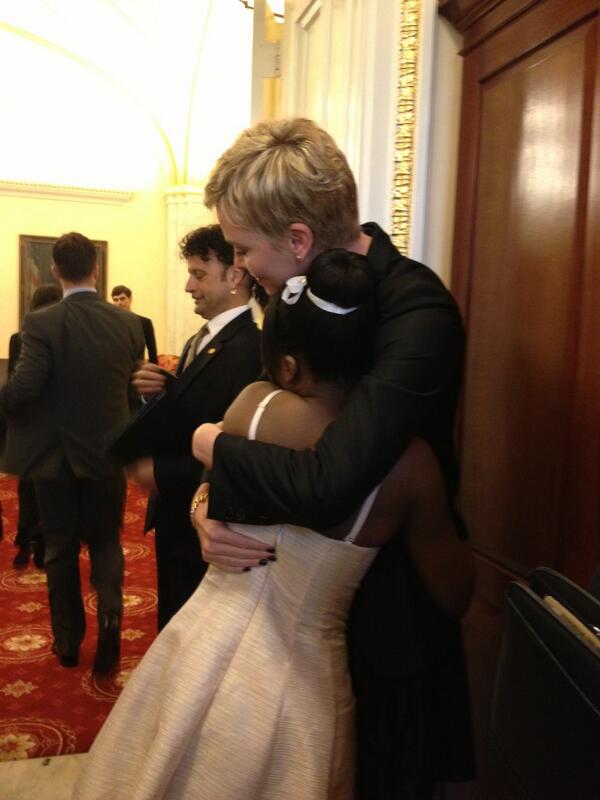 Charlize also reminded attendees that the fight against AIDS must be a joint effort. "We may come from different countries, races, or political parties, but this morning we are here and we are one in this flight," she said. She called on members of Congress and business leaders to "push forward" toward a solution.
Photo caption: Charlize Theron hugs Florida Mwesiga, an EGPAF teen ambassador. Florida was born HIV-negative despite her mother's HIV-positive status. Photo credit: EGPAF. 
House Minority Leader Nancy Pelosi also addressed the guests about the importance of advocating for an AIDS-free world and thanked Charlize for her involvement with the cause. Various top AIDS activists, including Michael Gerson of ONE, PEPFAR's US Global AIDS Coordinator Ambassador Eric Goosby, UNAIDS Executive Director Michel Sidibé, South Africa's Minister of Finance Pravin Jamnadas Gordhan, and Elizabeth Glaser Pediatric AIDS Foundation Teenage Ambassador Florida Mwesiga also delivered remarks about seeing an end to AIDS in our time.
We have reversed the trajectory of this epidemic," exclaimed PEPFAR's US Global AIDS Ambassador Eric Goosby, "It is not just a dream but something we must continue to fight for."
Take action for AIDS now and sign our petition to protect The Global Fund to Fight AIDS, TB and Malaria. 
-Gretchem Aikens, ONE