Last week, I answered frequently asked questions about the Millennium Development Goals (MDGs) – what they are, why they're important, and what we want to see in the next round. This week, I want to focus on how the MDGs have sharpened efforts and accelerated progress toward meeting some of the world's biggest development challenges. Some of the most effective programs have been born since the birth of the MDGs in 2000.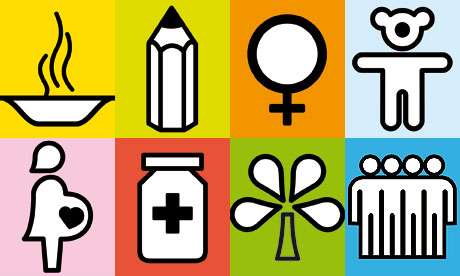 Here's where we've made progress since 2000:
Ending extreme poverty and hunger (MDG 1)

More than 60 developing countries are on track to halve extreme poverty by 2015. For 40 developing countries, there is not enough data available to know if they're on track to meet MDG 1 or not, and the data that does exist is nearly five years old.

Achieving Universal Primary Education (MDG 2)

Since 2000, countries have made impressive progress enrolling kids in primary school. In sub-Saharan Africa alone, enrollments in primary school jumped by 51 million children between 1999 and 2010.

But there's still work to do: 31 million of the 61 million children still out of school worldwide live in sub-Saharan Africa.

Reducing Child Mortality (MDG 4)

Child mortality rates have declined 41 percent from 1990 to 2011, thanks in part to new technologies and partnerships for health interventions such as vaccines, bed nets and nutrition. Since they were established in 2000, the Global Alliance for Vaccines and Immunization (GAVI) has immunized 370 million children – a number GAVI estimates can be credited with averting nearly 5.5 million child deaths.

Combatting HIV/AIDS (MDG 6)

The Global Fund to Fight AIDS, Tuberculosis and Malaria is 11 years old. In the Global Fund's first 10 years, their programs saved 7.7 million lives. The Fund put 3.3 million people on AIDS treatment, treated more than 8.6 million cases of tuberculosis worldwide, and distributed more than 230 million insecticide-treated bed nets to help prevent malaria. (We think a program this effective deserves some love. Send some here. It's Valentine's Day, after all.)

Global Fund programs, along with the bilateral efforts of donors around the world, helped increase the number of people on ARV treatment in sub-Saharan Africa increased from 50,000 in 2002 to 6.2 million in 2011. MDG 6 includes goals to treat and help stop the spread of HIV/AIDS. We are starting to see infection numbers fall as a result of these programs. Between 2001 and 2011, the rate of new HIV infections declined by more than 25% in 23 sub-Saharan African countries.

Ensuring Environmental Sustainability (MDG 7)

We've already met the target of halving the proportion of people without access to safe drinking water – well in advance of the 2015 deadline, and almost 2 billion people gained access to improved sanitation facilities between 1990 and 2010. Still, more than 780 million people around the world do not have access to clean water and 2.5 billion people do not have access to adequate sanitation.
Setting goals works. Great progress has been made over the past 13 years, and millions of lives saved. The next set of development goals will determine what new programs are established, and how we spend precious resources in the future. So tell the High-Level Panel what you want. Tell them you want specific, measureable, and accountable goals that take into account the voices of citizens around the world – goals that are worthy of our efforts, and our voices.
Now that you know the MDGs work, let's make sure that the next set of MDGs – which the world will have to abide by until 2030 – are better than the first. Tell world leaders to make our MDGs transparent, accountable, and ensure that they represent the people.