Last week, we asked our friends on Facebook to share their favorite holiday gifts that give back to the world economically, socially and environmentally. We're glad we asked, because we received nearly 80 creative gift suggestions, ranging from hugs (aww!) to solar-powered lamps at Ikea (good one!).
Malinda Douglass' brilliant 3-in-1 gift idea comes from charity:water. These hip paper necklaces is eco-friendly, promotes sustainable employment and supports clean water projects in the developing world. In her words, "That's leverage!"
Photo credit: charity:water
Lorraine Fathers
suggests a goat
from Oxfam. For about $40, you can buy a goat for a family in Africa. They produce milk to drink and sell and provide fertilizer for crops. A win-win gift!
James Ewen/ Oxfam
Jane Paul-Hutson
says that buying goods and services purchased from a local family-owned business makes a great gift. It helps stimulate our economy and makes you a good neighbor. Good suggestion, Jane!
Buy local, give back in a big way!
Ana Carolina Mejia
just put down the website for
Bead for Life
. Straight and to the point. Bead for Life's beautiful jewelry is made by workers in Africa. Their mission is to get their workers supporting themselves within 18 months and help them move on to start their own small businesses.
Gorgeous!
Jacqualynn Knight
looked to Etsy for creative gift ideas, and she did not let us down. When you buy this pretty peony print, $20 of it will go toward the Leukemia & Lymphoma Society. Good deal considering that it's $25!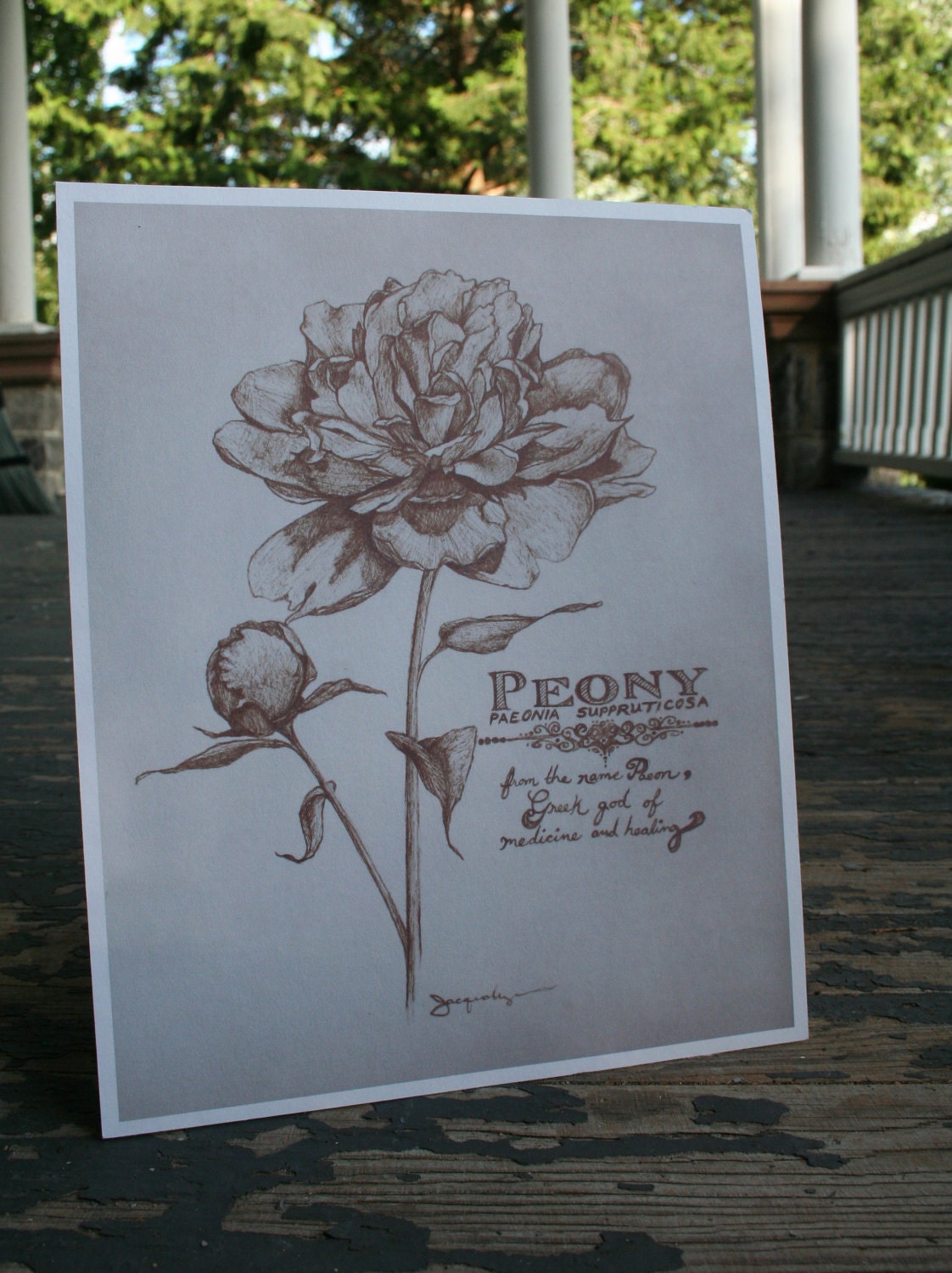 Wish they had this in color!
Many people, like
Cathy Cadd
and
Sara Avery
, said that they purchased
KIVA gift cards
. The money goes to borrowers in need of microloans, and allows the recipient to choose which project or recipient they'd like to support.
Thank you
William Henry Bildsten
for keeping Haiti on our radars. He suggests
Choose Haiti
bracelets because they are made by local artisans using recycled materials, helping create jobs and opportunity in Haiti.
Very chic.
Tyler Tierney
likes Lauren Bush's
FEED Bags
(and we love 'em, too). Each purchase goes toward World Food Programme's School Feeding Program. Since they started in 2005, they have helped provide more than 60 million school meals to children in the developing world.
Photo courtesy of The Daily Green
I wish I could list the rest of the gift ideas, but that would make for a really, really long blog post. So check out the
Facebook post here
and share your suggestions with us in the comments below!