We've hit a new milestone: We have 7 million amazing ONE members around the world!
So thank you! To Mitsuyuki Fujihira from Japan, Isabelle Guindon from Canada, Lori Arend from Indianapolis, Kevin Ravuola from El Paso, Judith Indalecio from Washington DC, Ajimoti Aisha from Nigeria, Daniel Allioux from France, Ragnhild Pohl from Germany and all the many others that helped lift our membership number above 7 million, by signing a petition or taking an action with us in Europe, the US and in Africa, our fastest growing region.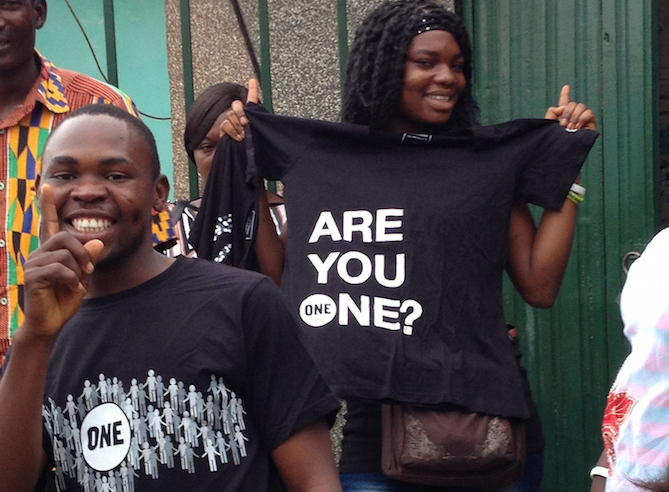 Every single member is important to us—because together, we have a voice and an impact that individually none of us could hope to achieve. When our staff and members go in to see a politician, the fact that 7 MILLION PEOPLE stand with them makes a huge difference. That's not an abstract number: It's voters in the US, South Africa, Nigeria, the United Kingdom, and everywhere else we work. We believe strongly that people matter—and with our members on our side, we can make arguments that change minds, change policies, and change lives.
How did we get to be so big? We found plenty of new members this year who came to us through U2 gigs in the US and Europe. Our cofounder Bono gave us a great shoutout from the stage at concerts, and our volunteers were there to take signatures. Perhaps that's how you came to ONE.
Or maybe you saw our Poverty is Sexist campaign: Many did, and joined ONE to help show solidarity with women around the world. Perhaps you saw the amazing song we recorded, "Strong Girl," and downloaded it to your mobile phone.
Or maybe you saw our campaigns on refugees in Europe, or Energy Poverty, or the election in the UK, or Connect the World. That's how most of our members come to us—through issues that they really care about, where we work to make a difference.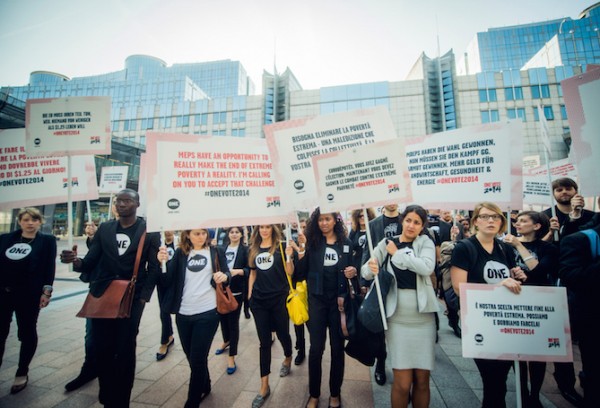 Because what we do is advocate: It's why membership is important to us, and we hope it's why you're with us. This year, we handed in a petition signed by a million of you to the Secretary General of the United Nations on women. We saw the Electrify Africa bill in the US pass through subcommitee stage, encouraged by our members. Our members are helping hold MPs accountable in the UK and Canada. And our members were there when the United Nations agreed the Global Goals in New York.
We think we're going to have a great year ahead of us in 2016, campaigning to make sure millions of people get to live because of the Global Fund, backing smart foreign aid to help end extreme poverty, working with partners to get better policies on food. We're glad you're with us, and we hope you'll help us make a difference as ONE.
Tell your friends: Ask them to join with us, if they care about these things and want to help. We need more people like you. Ask them to join ONE.