As US President Barack Obama hosts dozens of heads-of-state in Washington, DC for the first ever US-Africa Leaders Summit on August 4-6, 2014, we teamed up with GeoPoll to survey 4,500 citizens from nine African countries – representing around 400 million people or one-third of the continent. The goal was to see if the priorities of the people lined up with those of their leaders.
The poll was conducted over five days in July 2014 using GeoPoll's mobile phone-based SMS survey platform. In each country, 500 individuals were asked 10 questions. The countries include: Ghana, South Africa, Kenya, Tunisia, Rwanda, Uganda, Tanzania, Benin, and Nigeria.
Key Findings
Among those polled, the US is considered Africa's most important partner, with China not far behind, and Europe a distant third. The US was the top answer in 6 of the 9 countries. In Benin and Kenya, respondents chose China as their most important partner while Tunisians chose Europe.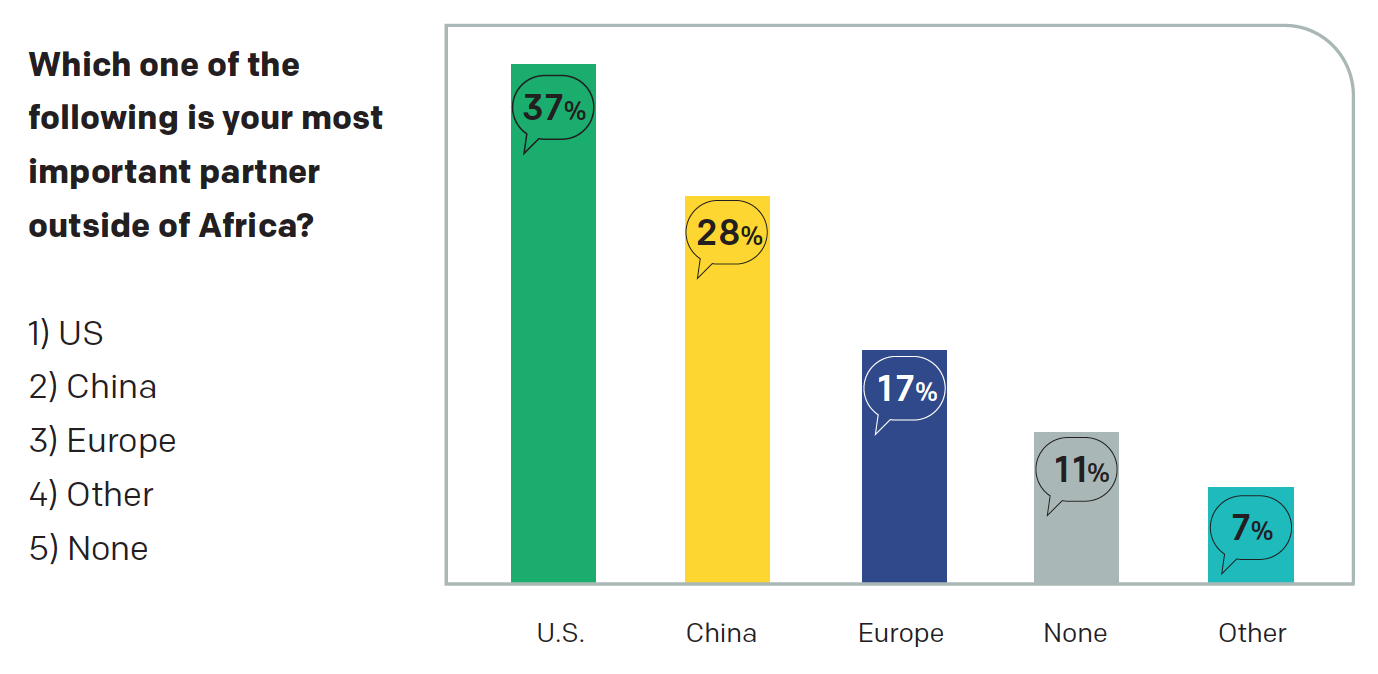 Respondents listed their top concerns as education (21%), jobs (21%), and security (15%).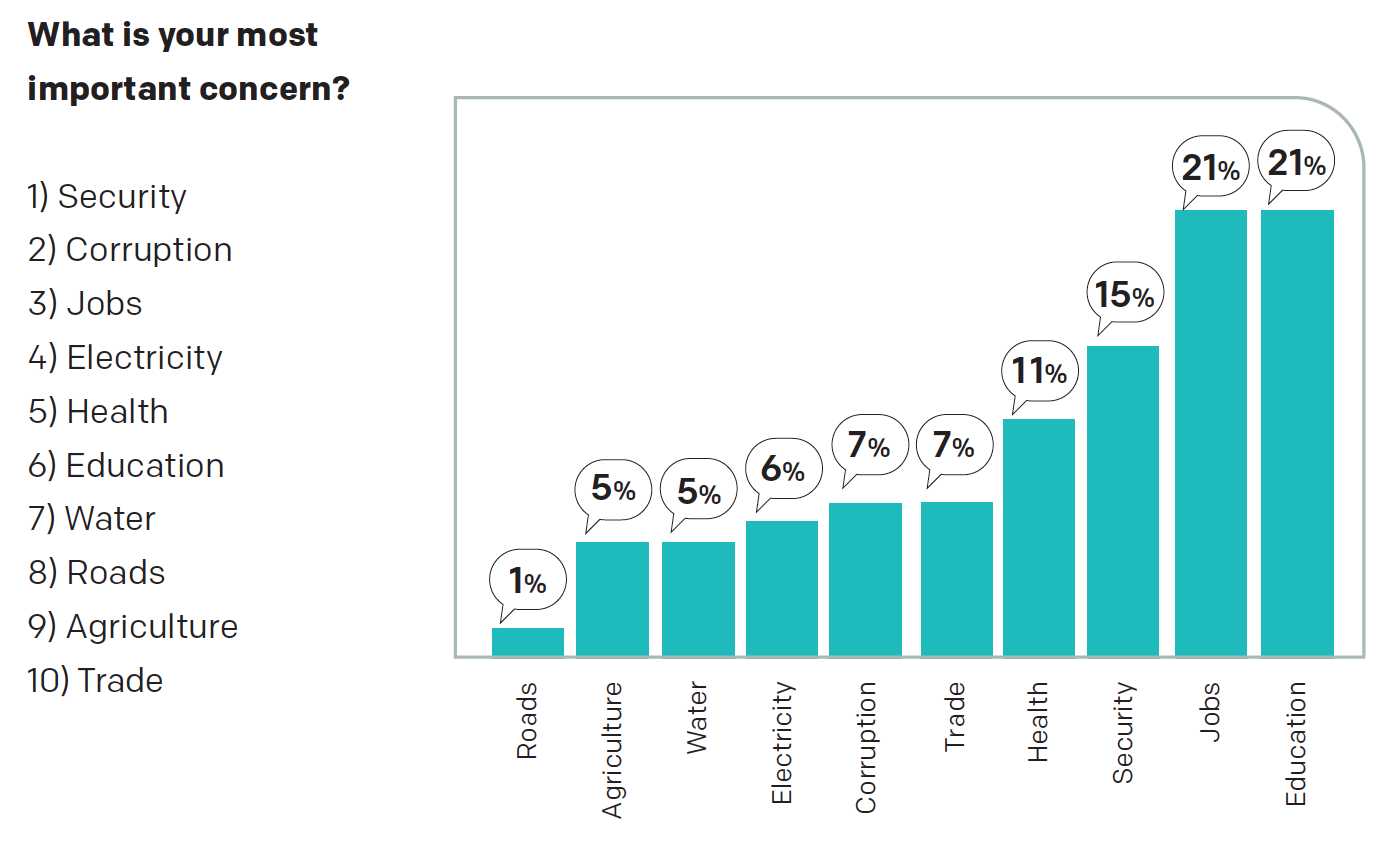 However, only 6% of respondents believe their government best addresses the issue of jobs and only 15% believe it best addresses education. On the other hand, 30% of respondents chose security as the issue best addressed by their government.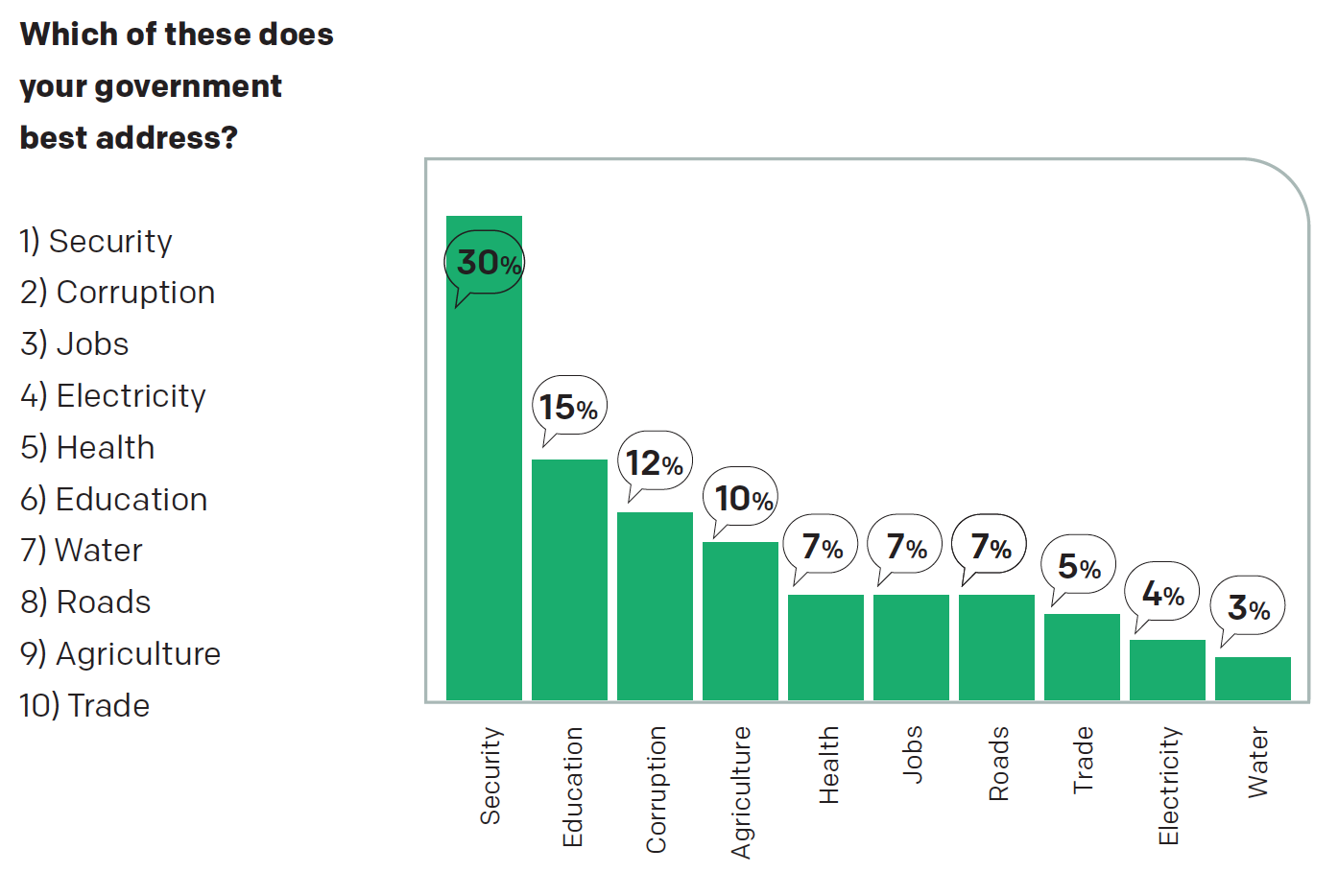 Learn More:
Read our full Key Findings (PDF)
View all of ONE/Geopoll's aggregate data (Word)