Our guest blogger today is Dawn Humphreys, a volunteer Development Advocate at Restless Development. She recently visited Zimbabwe, where she took part in the International Citizen Service which brings together 18-25 year olds to fight poverty overseas and in the UK.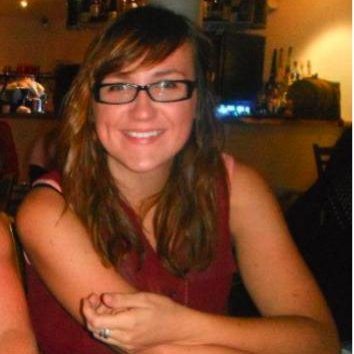 The International Citizen Service gives UK and European citizens the chance to live and work in global south countries with national counterparts to try and tackle some of the big issues the country might be facing. Whether it's a high unemployment rate, an HIV/AIDS epidemic or access to sanitation, cross-cultural teams will work together to learn a little bit about international development, experience communities vastly different to their own, but mostly learn something about themselves.
I was placed with the youth-led development agency Restless Development. I learned I would be going to Zimbabwe, living in a rural school for 10 weeks and leading sessions, events and awareness campaigns on life-skills and sexual reproductive health rights for the students and community.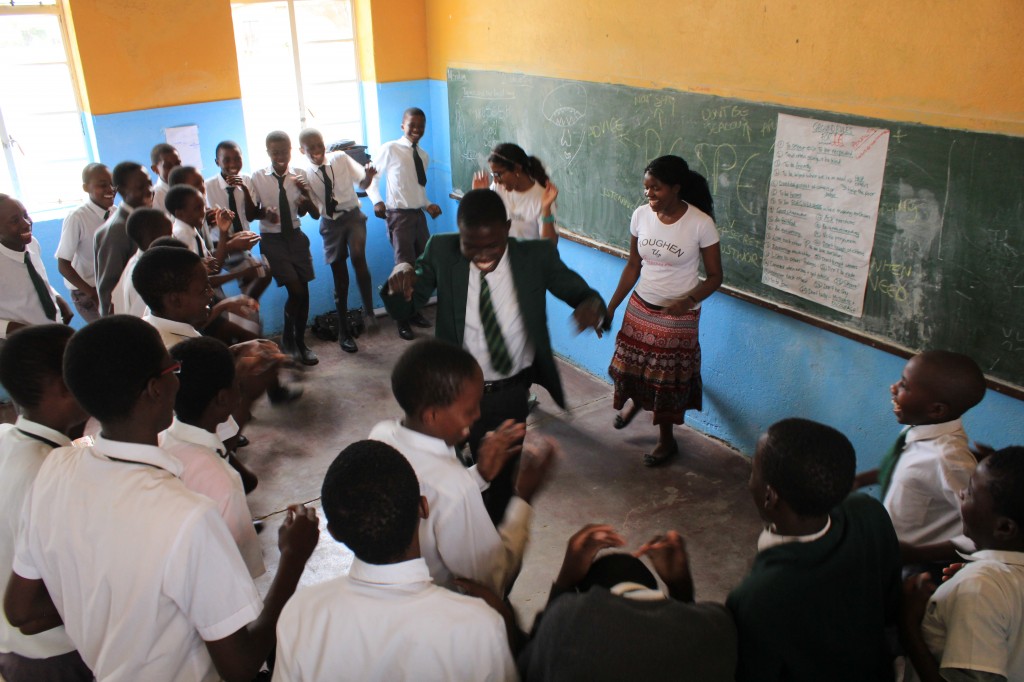 From the moment I started telling family and friends about the new adventure I would be embarking on, I was met with comments such as, "Why do you want to go there when there are people here in the UK that need help?" and "Why do these people deserve our money when they don't even help themselves?"
It was important for me to be asked this, as up until that point I had partly assumed a) that no one could criticize voluntary efforts to support those who haven't had access to the same opportunities and b) it's too hard to give an explanation to anyone who has to ask this sort of question. Not only was that condescending, but quite frankly, a cop out.
These are exactly the type of conversations I should be engaging in, the perceptions and misunderstandings that need to be changed, and by avoiding them I was doing the greatest disservice to the people I met on placement: devaluing their voice.
So let me respond to them now:
"Why do you want to go there when there are people here in the UK that need help?"
Because I am not able to put two people side by side and say that one deserves help more than the other, based on where they have come from. This is my short, personal answer. For details on how investing in the poorer countries is essential to establish a sustainable future, please read the Bill and Melinda Gates Foundation's 2014 Annual Letter that was released this month. In it, Bill and Melinda respond head on to the common misconceptions that come up time and time again when discussing international development and aid spending with one main objective: #stopthemyth
But in the meantime, that is what I say to you: that while I was in Zimbabwe, encouraging young people to think about ways of preventing HIV transmission and working on a student-led initiative to reduce the drastic amount of violent bullying in the school, there was no way I could have justified taking away the funding that had allowed this project to take place.
"Why do these people deserve our money when they don't even help themselves?"
Whoever said they're not helping themselves?! Well, the media has, I guess, with the stories of corruption, of aid money being given to governments (and charities) that doesn't end up making it's way to those who need it. Bodies of power not listening to or being perceptive of the needs of those who depend on it – sound familiar? And as Bill noted "Four of the past seven governors of Illinois have gone to prison for corruption, and to my knowledge no one has demanded that Illinois schools be shut down or its highways closed." (Read in full here).
But I think the point that can sometimes be forgotten when talking about developing countries and getting on our high horse, is that, as in EVERY country, there are real people. There are stories and thoughts and feelings, just like yours and mine.
"You can help bring about a global belief that every life has equal value" – Melinda Gates
Also, lets get away from this "help" idea. We are not crusaders galloping in with a "beacon of hope" (worryingly, a notion I overheard). As was spotted on one school wall in Zimbabwe: "What you do for us, without us, is not for us" Why can't we be supporting one another? Just like when we face difficulties at home, they are made easier with assistance from our friends, new perspectives and ideas; we just need to apply that on a wider scale.
Every single day on placement I was inspired by the people I met, continually struck by their creativity, innovativeness and passion. The pupils would share their ideas on how we could support those living with HIV in their community, composed from scratch an event programme that would raise awareness and take steps to reduce stigma and prejudices faced by those who had been open about their HIV positive status.
We brought together adults and young people to try and discuss issues their community is facing and the students showed bravery in asking questions on no-go areas such as, "Why aren't mothers speaking to their sons about safe sex practices?" – a huge feat in a culture where there is a strict hierarchy between old and young.
I didn't go out there with the belief that I would change the world, to be honest I went out there not knowing what would happen at all. But since returning, I can look back and feel that my team and I provided a space. A safe environment, separate from an unvarying routine, where the young people we worked with were asked to give opinions, question things and come up with solutions. To be creative in thinking about the change they'd like to see and what part they could play in trying to achieve it.
They were intelligent and resourceful, dedicated and motivated. None of which can be bought, but all of which can be nurtured. How can people who have these qualities not be deserving of opportunities? Why should they be denied access to the tools they need to create a better life for themselves and their families?
This excellent video from ONE highlights perfectly the figure that's getting lost in translation between government, media and the general public.
With people guessing that the UK spends anywhere from 10% – 40% on overseas aid, they're often shocked to find it's quite a bit lower. Did you know that from a £25 000 a year income, £52 in taxes goes towards overseas aid? That's enough measles vaccines for 346 children. That's 346 lives.
Help dispel these misconceptions and encourage a stronger understanding of the support we give our international counterparts.
Find out the truth behind these 9 common poverty myths
Dawn blogs at insidethesebones.tumblr.com