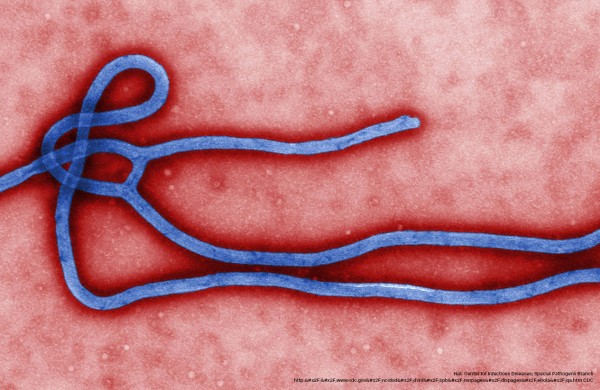 At ONE we have grown increasingly alarmed at the insufficient global response to the rapid spread of Ebola in West Africa, and are doing everything we can to help bring it under control using every advocacy tool at our disposal.
Ebola is not just a health crisis; it is one of economic development. The virus is not only stealing thousands of innocent lives, upending families and communities, but also threatens to unravel much of the hard-earned health and economic progress that countries such as Liberia, Guinea, and Sierra Leone have made over the last decade. With the stakes this high, we are fully committing ONE's membership, expertise, outreach platforms, and relationships around the world to the response.
Using a global petition (at nearly 150,000 signatures and counting) and insider advocacy among policy makers on three continents, we have urged global leaders to step up their Ebola commitments after what was initially a slow and insufficient response. Our actions combined with those of our partners have helped lead to commitments valued at more than $1 billion. That's an important first step, but it is not the end goal. Now, as commitments continue to trickle in, we are working to analyze the pledges made and ask key questions of donors so that they can be held accountable for their pledges. For example: are these resources really new, or are they repackaged? Are they additional to your other commitments on health and development? And when should we expect to see these resources deployed on the ground? (Stay tuned for more on that next week).
In addition to pledges of financial support and equipment, additional health care personnel are desperately needed on the ground in West Africa. The nurses, doctors and other medical personnel who are fighting this disease need support, equipment and reinforcements.
ONE's co-founder Bono, who has been pushing us to do all we can to help tackle the crisis, has neatly summed up what happened – and didn't happen – when the outbreak began, and what needs to be done now.
"The world's initial response to the outbreak of Ebola wasn't just a failure of leadership or coordination — it was a failure to live our values. The complexity of dealing with an easily transmitted disease amongst the rural poor was used as a smokescreen for inaction. Health professionals, who were the most important resource, were in short supply and they didn't have basic materials, like gloves, that they needed to tend to patients. If we can get airport screenings set up overnight, surely we can get promised resources to where they're needed in a matter of days, not weeks or months. The latest word from the experts is that supporting additional health workers to serve in West Africa is the best way of protecting the lives of people caught in Ebola's current trajectory, and by doing this, we will be protecting our own towns and cities. We have to stand with all frontline health care workers in the fight to contain this virus, with funding and by ensuring that they have the equipment they need to safely save others, and the best medical care if they need it. Such volunteers, be they local or our own are true heroes."
In addition to lobbying governments, we have to ensure that there is continued media attention to Ebola. We continue to write about the disease on all our digital and social media platforms, busting myths and helping keep the focus on the human impacts of the outbreak at its source in West Africa. We have shared stories from the ground of key NGO partners who are active in the affected region, and emailed our membership to ask for their support of this work. And we launched a "get the facts" page on our website, in conjunction with UNICEF and WHO, to outline a set of essential facts about Ebola, how it is transmitted, and how it is spread.
All this helps. But it is not enough.
With new Ebola infections growing, we are intensifying our efforts and over the next weeks will focus on the following initiatives:
Working with our African ONE membership in advocacy and media campaigns on the continent, urging the AU and leading African countries to do more to help their neighbors· Ensuring that donor commitments are made real on the ground with sufficient urgency and coordination, and are genuinely additional to their other critical commitments to health and development priorities. Ebola can't be an excuse to rob Peter to pay Paul.
Urging governments—including African ones—to make a concerted effort to encourage more health care workers and skilled medical teams to volunteer in the region in a coordinated way, while ensuring that such workers have all the vital protection they need
Continuing our coverage of Ebola on our digital and social media platforms, stressing the need not just to meet the current crisis but to rebuild the region stronger than before
We are not out of the woods. The situation remains dire. Words offer little; action is everything. A good response this week is better than a great one next week.
With basic public health practices, good coordination, and the bravery of workers on the ground, we can—and we will—stop Ebola.