Our guest blogger today is Angela Tolliday, a ONE Youth Ambassador from Belgium.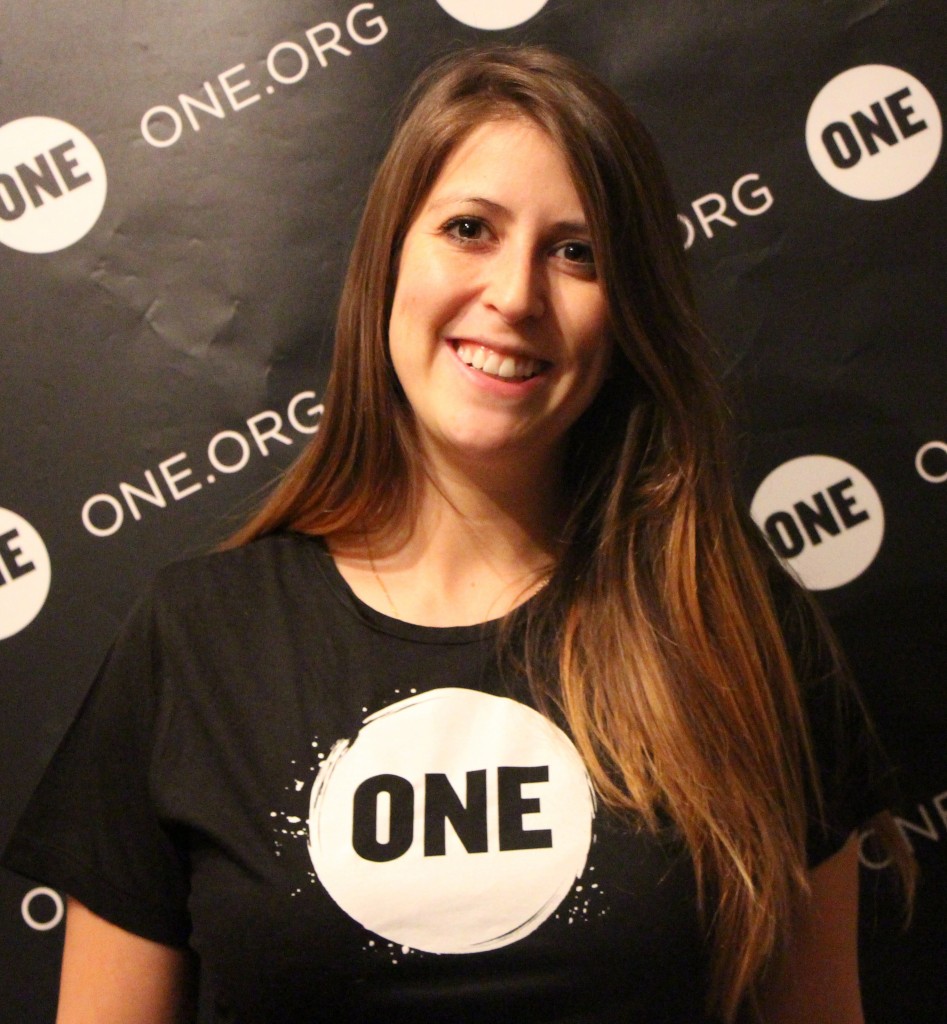 Wow! After a jam-packed 2-day launch for the 2015 Belgian ONE Youth Ambassadors in Brussels, each and every one of us left the European Parliament exhausted but completely exhilarated. Our heads were left spinning with ideas, awe and still a little star-struck from our encounter with Bill Gates. Yes people – Bill Gates.
After a series of talks from some very inspiring people, we were ready to go and change the world. Too ambitious? We had been filled with hope that 2015 was going to be a transformative year for development and that we had a part to play.
Our training kick-started with a session on the inside-outs of ONE. We had media training in how to indulge or ward off those inquisitive journalists, and how to win over the big dogs (the Members of European Parliament or MEPs). We also worked on lobbying skills and a much needed introduction to Twitter. Here's my first tweet:
Can @EU_Commission pledge €50m/yr to help @gavi save a further 6 million lives? #EveryParent

— angela t (@ATolliday) January 21, 2015
Trained and eager, we felt ready to enter the big wide world of campaigning and lobbying but this was soon to be tested when the next morning we were thrown in the deep end with a meeting with EU Commissioner for International Cooperation and Development, Neven Mimica. Holy moly!
Commissioner Mimica was not shy with his words and left us a lot to deliberate on : "It is all about achieving a better life, and a better future for all on this planet. 800 million people remain hungry, that is definitely 800 million people too many." So very true.
84% of Europeans support development aid, so Commissioner Mimica emphasised the need to engage the public in global citizenship and provide people with opportunities to get involved. This is where we come in.
Next up was our unforgettable encounter with Bill Gates. He got straight to the point discussing his annual letter and his optimism for the next 15 years, relaying how important it was for people like ourselves to get the word out. If his belief in us doesn't encourage us, what will?
The afternoon included a visit to the European Parliament. Inspirational MEP Elly Schlein, who has achieved so much so young, hosted a great afternoon where we also got to meet MEPs Arne Lietz and Linda McAvan, Chair of the Development Committee in the Parliament.
Elly said we need to "fight inequalities to lead a better world for the generation to come, as one day they are going to judge us for what we have been able to do right now."
Linda McAvan left us with her motto: "This is a European year for action not just warm words", calling for citizens to push politicians to put the money on the table. And Arne Lietz left us dreaming with his prediction that in 10 years time, two of us would be Members of the European Parliament pushing for development issues. Well here's to hoping.
These two days left us convinced that if we play things right, our actions have the power to make a difference. ONE has provided the inspiration and now it's time to turn our words into action.
My first personal action is my ONE pledge where alongside 6 million other global members I am challenging myself to do more and #demandbetter. Bring on 2015!