We LOVE celebrating Valentine's Day because it means we get to let our awesome ONE members know how much we appreciate them! This year we have decided to express our feelings for you lovely bunch through some traditional African proverbs. ❤️
1.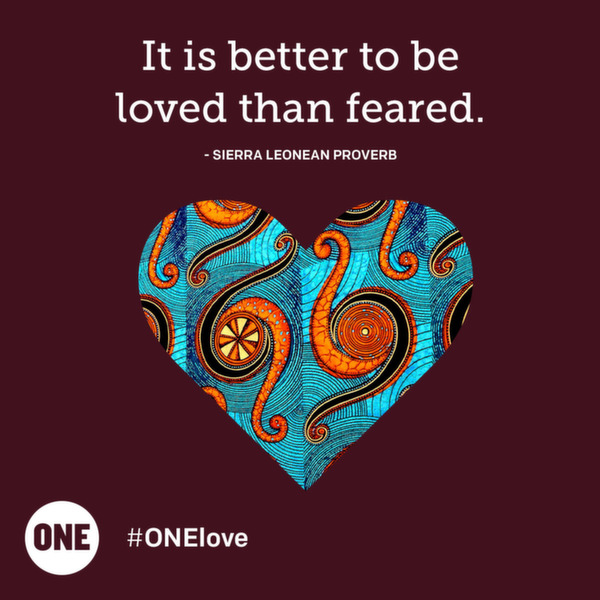 Another great Sierra Leonian proverb:
"Knowledge is not the main thing, but deeds."
We couldn't agree more! If you're not a member already, head to our action page to pledge your voice to fighting extreme poverty in the world's poorest countries. What better day to do it?
2.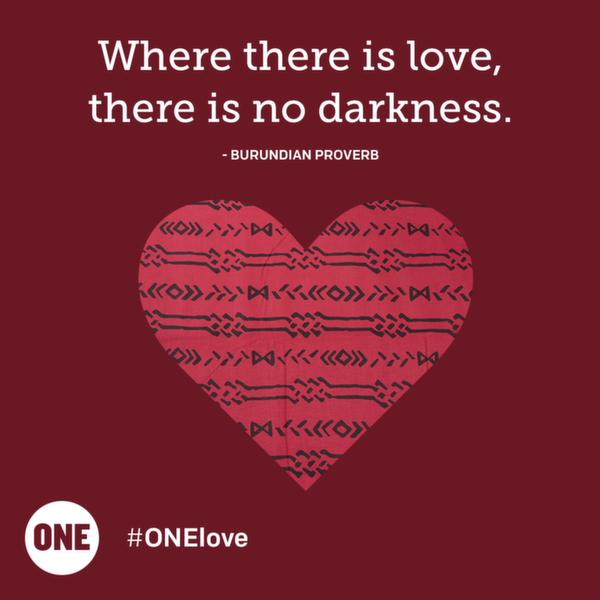 This one reminds us of Martin Luther King Jr.'s famous quote:
"Darkness cannot drive out darkness; only light can do that. Hate cannot drive out hate; only love can do that."
Beautiful.
3.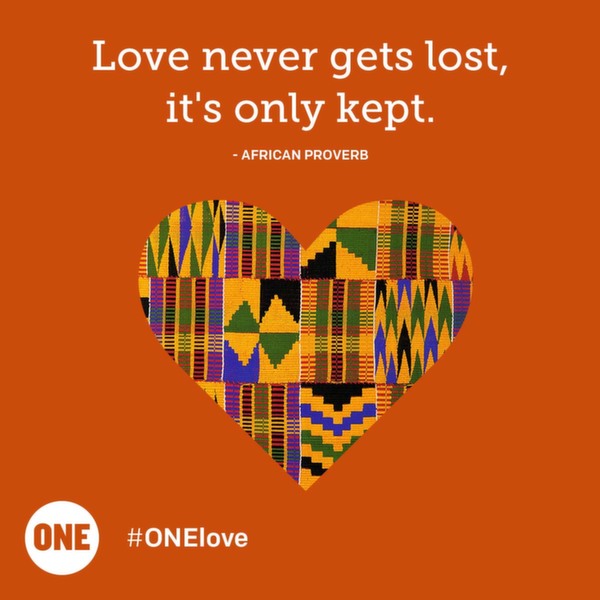 Why not help us spread the love today with the help of these cool African proverbs?