I don't know if you've noticed, but over the past year, ONE's membership has grown by a whopping 1 million members – nearly one-quarter of our global membership. Most of those new members are from a region very close to our hearts: sub-Saharan Africa.
Our team in Johannesburg has been hard at work engaging a whole new generation of activists on the continent – activists who would lobby African governments for smart and effective policies, in tandem with activists around the world all pushing to eliminate extreme poverty.
For Africa Day, an annual event on May 25 that celebrates the birth of the African Union, formally the Organisation of African Unity, we look back at some of the amazing highlights of our ONE Africa members over the past year: 
1. Cocoa 'na Chocolate
Cocoa 'na Chocolate is one of the biggest music collaborations the continent has seen to date. The project, spearheaded by ONE, brought together 19 top artists who represented 11 countries and 10 languages. The song not only raised awareness for African agriculture, but urged listeners to take action. It topped the charts in Uganda, Nigeria, Cameroon, and is being played in radio stations all the way from Lagos to Johannesburg.
2. Do Agric – It Pays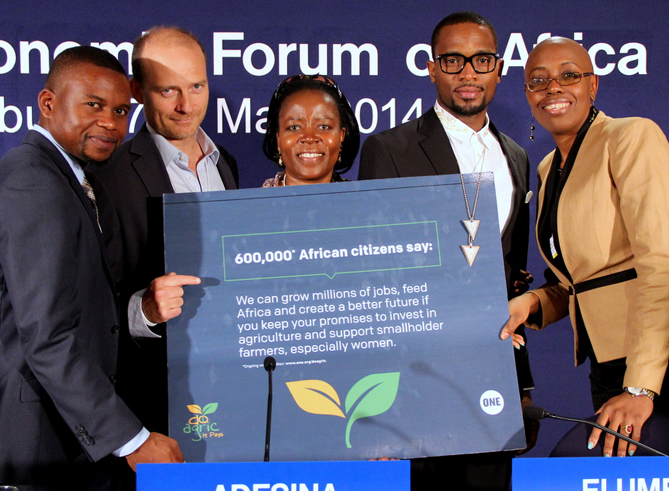 This campaign urging African government leaders to invest more in agriculture (aka "do agric") inspired nearly 700,000 African citizens to take action. And get this: It's by far ONE's BIGGEST campaign. Here's a picture of D'Banj and ONE staffers presenting African leaders with a petition at the World Economic Forum in Abuja, Nigeria.
3. 700,000 new members in Africa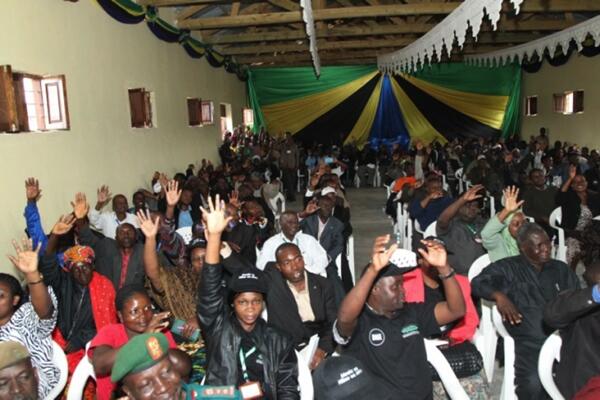 ONE members in an event in Tanzania for #DoAgric. 
Over the past year, ONE's membership in Africa has grown by 700% – that is crazy. Our team in Johannesburg have been working hard to reach African activists where they hang out – through the radio, through SMS, through music.  And hopefully that translates into making a bigger dent in anti-poverty!
Congratulations to our new members in Africa for an incredible and inspiring year in advocacy!