It's a tough time for the world right now. Many countries are still suffering the consequences of the global financial crash, there's trouble across the Middle East – and we're still working to end extreme poverty.
There are 1.2 billion people living in extreme poverty globally, a number that has more than halved since 1990 thanks to the help of global funding and programs such as the Millennium Development Goals. But 2015 is the final year of the MDG's – so what's next?
World leaders are working to come up with a new set of goals to cover all the great things they hope to achieve, but also to make sure the money is there to make those goals real. This week at the Financing For Development summit in Ethiopia, we need to make sure world leaders #DoWhatsRight and stick to their promises to the worlds poorest. Can we expect them to live up to that?
We look at 10 times the world leaders who are attending the finance summit gave us hope for the future of development:
1. Justine Greening, former United Kingdom Secretary of State for International Development: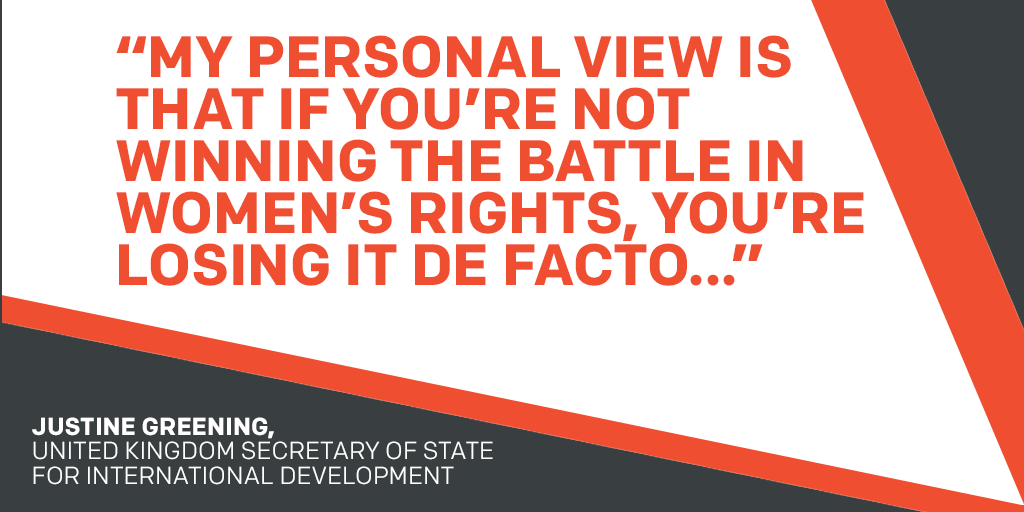 2.Gerd Müller, German Federal Minister of Economic Cooperation and Development:
"Only if we all work together will we be able to tackle the issues that affect humanity's very survival, such as making peace, preserving creation and enabling all people to live a life of dignity."
3. Neven Mimica, EU Commissioner:
"It will be a tremendous challenge to [balance all dimensions] together under one single, universal, and comprehensive framework which would apply to all countries, rich and poor alike. But it is a challenge we have to succeed in."
4. Hailemariam Desalegn Boshe, Ethiopia Prime Minister: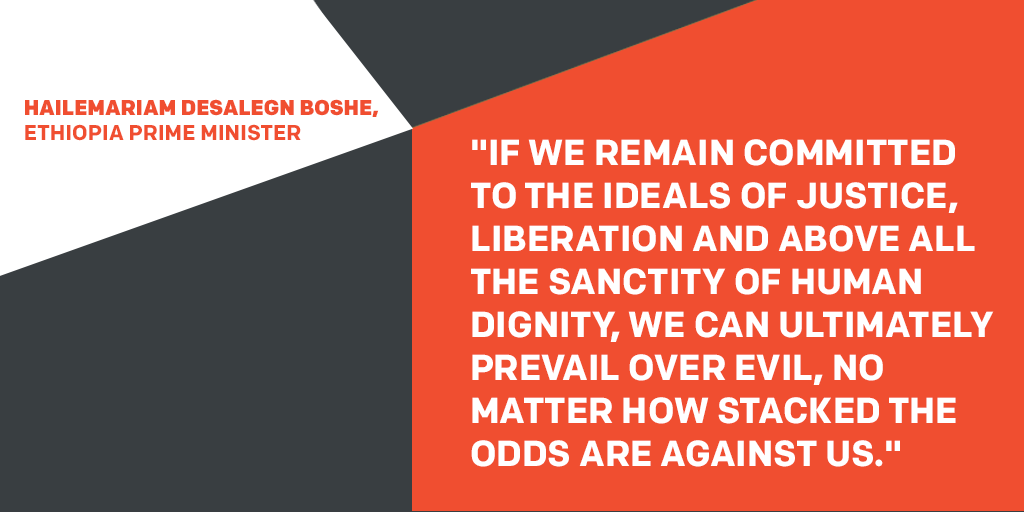 5. Alexander De Croo, Belgium Deputy Prime Minister:
"We have a responsibility to the world's poorest to finish the job that the Millennium Development Goals started, and we must seize the opportunity to do so now."
6. Sean Sherlock, Ireland Minister of State at Department of Foreign Affairs:
"I am proud to commit that Ireland, through Irish Aid, will continue to spend at least 50% of our aid budget in the least developed countries and to do as much as we can on aid….We will work with our partners in Europe and beyond to convince them to do so too."
7. Christian Paradis, Canada Minister of International Development and La Francophonie:
"[Canada is] looking forward to playing a leading role in designing and implementing new global mechanisms to harness the various flows of financing for development, including private-sector investment and philanthropy."
8. Ellen Johnson-Sirleaf, President of Liberia:
"We are here because we share a fundamental belief: that poverty, illiteracy, disease and inequality do not belong in the twenty-first century. We share a common purpose: to eradicate these ills for the benefit of all. And we share a common tool to achieve this: the Millennium Development Goals."
9. Ban Ki-moon, UN Secretary General:
"It will take the concerted efforts of all of us to implement the right financing policies and allocations to ensure that women and men, girls and boys will benefit equally from the new global sustainable development framework."
10. Børge Brende, Norway Foriegn Minister: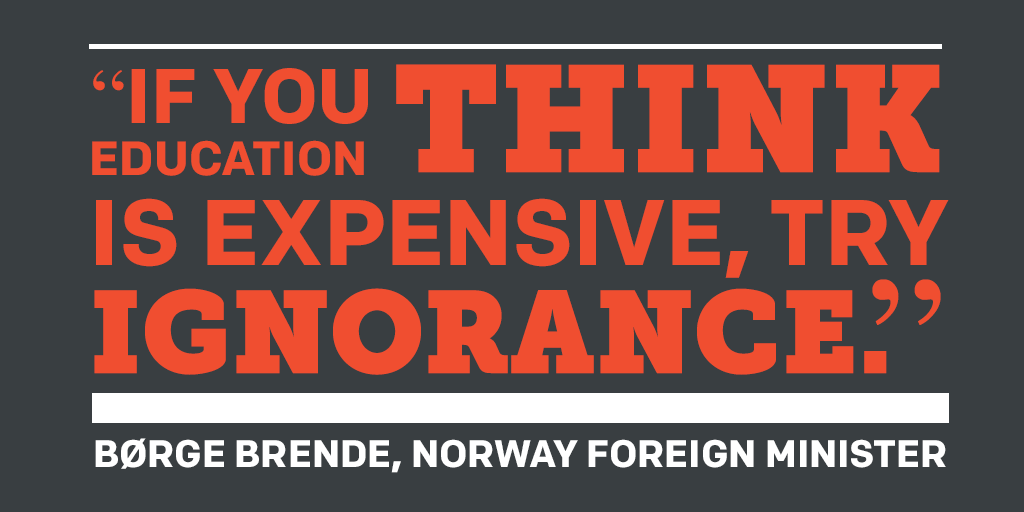 If YOU want to keep up to date with everything that's happening at the conference, make sure to check back here and also follow #FFD3 on Twitter!