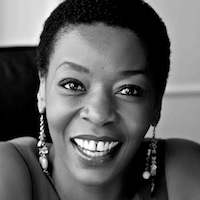 Patricia Amira has carved a stellar career path in radio and television. Creator and content-driver of her own 'The Patricia Show', broadcast on four continents, she is committed to presenting a rounded view to modern day issues. In addition, she is developing avenues in which this view can be more effectively utilized in media storytelling. Lending her voice in support and action with a number of initiatives both locally and internationally, she is an elected Trustee with Heshima Kenya and a Signatory and Individual Champion of the Girl Effect's, "The Girl Declaration". Patricia is listed in Forbes Africa as one of the 'Top 40 Most Powerful Media Personalities' in Africa (2001).  @PatriciaAmira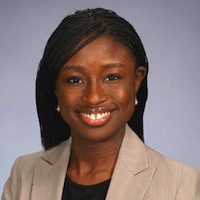 Ruth Abaya is a pediatrician originally from Nigeria. She completed her medical school and public health training at Northwestern University. Her pediatric residency training was at Children's Hospital Boston and she is currently completing fellowship training at the Children's Hospital of Philadelphia. Her MPH work was completed at the AIDS Preventative Initiative of Nigeria (APIN), where she worked in the pediatric clinic. She has continued to stay connected to her work in Northern Nigeria, most recently completing a study on common practices around malaria management in the city of Jos. She hopes to continue working in global health, specifically around malaria management and simulation training in pediatrics.

Marquesha Babers is from Watts, a rough neighborhood in Los Angeles, and grew up homeless for seven years of her childhood. Babers uses poetry as a way to express herself in her harsh reality, just like her inspiration Senna, a poet profiled in the film Girl Rising. In fact, Babers had a touching encounter with her inspiration, Senna, at a recent event! She has since graduated high school as a straight-A honors student and is in the process of applying to culinary school. She is passionate about empowering other girls to believe in themselves and follow their hearts. She is a Get Lit Player Emeritus and performs for over 10,000 teens each year, in high schools throughout Southern California.  @GetLitPoet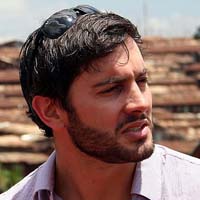 Rye Barcott is author of the bestseller It Happened on the Way to War, a memoir about serving in the U.S. Marines while co-founding Carolina for Kibera, a non-governmental organization that uses a unique model of participatory development to fight extreme poverty and prevent ethnic and gender violence. Bono called the book a "wild ride," and it has been selected for summer reading programs in colleges across the nation. Barcott is a TED Conferences Fellow and was appointed by President Obama to be a representative of the veteran community on the Fulbright Scholarship Board. He lives with his wife and children in Charlotte, North Carolina. @ryebarcott
Natasha Bilimoria is a leading global health and development advocate and has more than a decade of leadership experience within the U.S. government and at respected nongovernmental organizations. In 2013, Bilimoria joined the GAVI Alliance as its Director of U.S. Strategy, leading their efforts to mobilise U.S. support to fund childhood immunisation in poor countries. Prior to the GAVI Alliance, she served as President of Friends of the Global Fund, as well as Acting Director of Public Policy as the Elizabeth Glaser Pediatric AIDS Foundation. She has held positions in the Clinton Administration where she worked on domestic economic development issues. She was a member of the Obama-Biden Presidential Transition Team, leading efforts on a comprehensive review and analysis of all U.S. global health programs.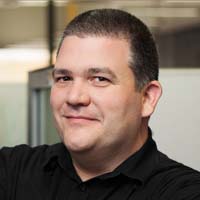 C.C. Chapman is a New England based storyteller and explorer. He is the author of Amazing Things Will Happen and the Co-Author of Content Rules. Chapman is the original #ONEDad and serves on the boards of Wediko Children Services, The Hockey Foundation, and ONE Girls and Women. He shares his life and adventures at CC-Chapman.com.  @CC_Chapman
Jamie Drummond is the Executive Director and Co-founder of ONE, a global campaigning and advocacy organization fighting extreme poverty and preventable disease. Previously, Drummond helped start DATA and was the global strategist for Jubilee 2000 Drop the Debt. With partners around the world, ONE and its antecedents helped secure $110bn in debt cancellation for developing countries, significant increases in smart aid–especially to fight AIDS, malaria, and child mortality–and legislation enforcing transparency, anti-corruption drives, and trade reform.
Drummond has travelled throughout Africa and Asia and has a Master's in Development from the London School of Oriental and African Studies. He was elected a Young Global Leader by the World Economic Forum in 2007. @DrumJamie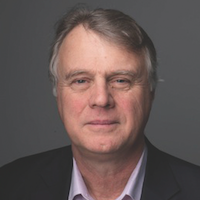 Michael Elliott is the President and CEO of ONE, a global campaigning and advocacy organization fighting extreme poverty and preventable disease. Prior to joining ONE in 2011, Elliott had a long and distinguished career in the media. He served as editor of both TIME International and Newsweek International, and as Political Editor and Washington Bureau Chief of The Economist, where he was the founding author of both the "Bagehot" and "Lexington" columns. Elliott was a columnist on the global economy for Fortune magazine, and has written and presented many television documentaries that have been broadcast all over the world. He is the author of four books, including The Day Before Yesterday, an acclaimed history of the post-1945 United States. Elliott was born and raised in Liverpool, England, and earned two degrees from Oxford University. Prior to his career in journalism, he was a member of the Central Policy Review Staff in Britain's Cabinet Office, and before that, spent eight years teaching in universities in the US and UK, ending his academic career with a tenured position at the London School of Economics. Elliott sits on a number of official advisory committees and boards, including those of InterAction, the International Center for Journalists, and Beyond Sport. He has served as vice-chair and chair of the World Economic Forum's Global Agenda Council on Poverty and Sustainable Development, is often cited in the international media on issues of global affairs, and frequently speaks and moderates at conferences all over the world. @Mje51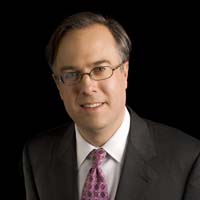 Michael J. Gerson joined ONE in August 2010 as a Senior Advisor. He is a nationally syndicated columnist who appears twice weekly in the Washington Post and in nearly 100 other newspapers. Gerson is the author of Heroic Conservatism (HarperOne, 2007) and co-author of City of Man: Religion and Politics in a New Era (Moody, 2010). He serves on the Board of Directors of Bread for the World, the Initiative for Global Development Leadership Council and the boards of the U.S. Center for Global Leadership and The News Literacy Project. He is co-chair of the World Economic Forum's Global Agenda Council on Values. He appears regularly on the PBS NewsHour, Face the Nation, and other programs. Until 2006, Gerson was a top aide to President George W. Bush as Assistant to the President for Policy and Strategic Planning. He was a key administration advocate for the President's Emergency Plan for AIDS Relief (PEPFAR), the President's Malaria Initiative (PMI), the fight against global sex trafficking, and funding for women's justice and empowerment issues. Prior to that appointment, he served in the White House as Deputy Assistant to the President and Director of Presidential Speechwriting and Assistant to the President for Speechwriting and Policy Advisor. Gerson joined President Bush's presidential campaign in early 1999 as chief speechwriter and a senior policy adviser. @MJGerson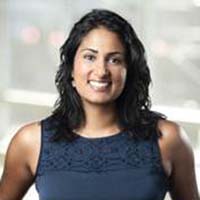 Gargee Ghosh is the Bill and Melinda Gates Foundation's Development Policy and Finance Director and is concurrently serving on President Obama's Global Development Council. She previously worked at Google.org, McKinsey & Company, the Center for Global Development, and the Gates Foundation's Global Health group. She holds graduate degrees in Economics for Development from the University of Oxford and in International Relations from Georgetown. She has a bachelor's degree in Economics from the University of Victoria in Canada.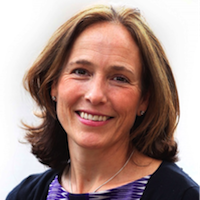 Holly Gordon is the Co-founder and CEO of Girl Rising, a global campaign for girls' education, and an Executive Producer of the Girl Rising film. Gordon was selected for Fast Company's League of 60 Extraordinary Women and by Newsweek/Daily Beast as one of 125 Women of Impact. Forbes Magazine named Girl Rising the #1 Most Dynamic Social Initiative of 2012. Before launching Girl Rising, Gordon was Director of Content at the Tribeca Film Festival and a producer at ABC News. Gordon graduated from Brown University. @hollygordon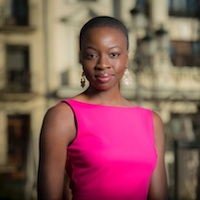 Danai Gurira Danai Gurira is an actress and multi award-winning playwright who stars as one of the most popular characters in AMC's critically acclaimed original series "The Walking Dead." She earned widespread recognition as well as a Spike TV Award for her portrayal of 'Michonne', a warrior of the apocalypse. Her other television credits include a recurring role on the HBO series "Treme." Gurira's passion lies in giving voice to African women, her work as the title role in acclaimed independent film "Mother of George" and the award winning, "The Visitor" allowed her to do so on the big screen.
As a playwright, Gurira's plays grapple with African women's experiences. Her initial play, "In the Continuum" dealt with a Zimbabwean woman grappling with an HIV diagnosis. It won an Obie as well as The New York Outer Critics Award for best new play. Her next play, Eclipsed, gave voice to Liberian women in war. It won Best New play at the Helen Hayes and the NAACP awards. She went on to author The Convert, an historical story centered around a girl in colonial Rhodesia. It also won multiple awards as well as six ovation awards.
Her most recent play, "Familiar," was commissioned by Yale Repertory Theatre and will have its world premiere as part of the 2014-15 season. Gurira was also a Hodder Fellow at Princeton University and a commissioned playwright with Yale Repertory Theatre. She is also the recipient of the prestigious Whiting Writers Award (2012). She is co-founder and President of Almasi (Al-ma-see), a Zimbabwean American Dramatic Arts Collaborative Organization. Their mission is to instill professional values, skills and practices in Zimbabwean Dramatic Arts through education and collaboration with professional American dramatic artists and artistic institutions. Gurira was born in the US and raised in Zimbabwe by Zimbabwean parents. She holds an MFA from Tisch School of the Arts, NYU. Gurira divides her time between New York and Los Angeles. @DanaiGurira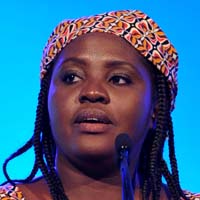 Petronella Halwiindi is the Country Director of Heifer International Malawi and has a passion for empowering vulnerable women and helping them find their voice and place in society. Halwiindi is pursuing a Master's of Science in Poverty Reduction, Policy, and Practice from the University of London's School of Oriental and African Studies and holds a Bachelor's of Agricultural Economics from the University of Zambia. She also mentors and coaches young women to strive toward self-actualization through dedication and hard work.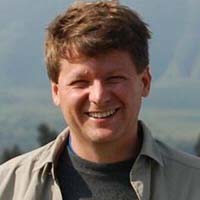 Mike Henry is an American political strategist and current Chief of Staff to Senator Tim Kaine. Before being tapped to run former Gov. Kaine's campaign in 2011, Henry was senior director of U.S. Field for the ONE Campaign. He was responsible for guiding strategic grassroots initiatives. He worked to create political will in key congressional districts for bipartisan global poverty and disease-fighting legislation, helped expand the ONE Campaign's grassroots membership, mobilized bipartisan political and business leaders, and raised awareness of global poverty issues. He also worked in national level politics, serving as deputy chief of staff of Hillary Clinton's 2008 presidential campaign. Henry has a long history in Democratic politics in Virginia, including managing Kaine's 2005 run for governor, now-Senator Mark Warner's 2008 campaign and Terry McAuliffe's 2009 gubernatorial bid. Henry began his career in 1988 working as a door-to-door canvasser for Clean Water Action. @henry_mike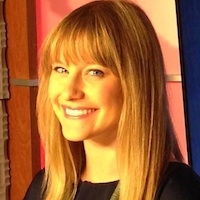 Erin Hohlfelder joined ONE in January 2010 and is the Policy Director for Global Health. In this role, she focuses primarily on infectious diseases, maternal and child health, and health financing mechanisms including the Global Fund, PEPFAR, and GAVI. Before joining the organization, she worked as the Policy Associate for the Global Network for Neglected Tropical Diseases at the Sabin Vaccine Institute, where she helped to develop and lead advocacy, social media, community engagement, and legislative efforts around NTDs.
Hohlfelder graduated summa cum laude with a degree in International Affairs, focused on International Politics and African Studies, from the George Washington University. She also spent time living in  Kenya, where she conducted research on holistic care models for female AIDS orphans.  She is a Pittsburgh, PA native and a diehard Pittsburgh Steelers fan. @Global_ErinH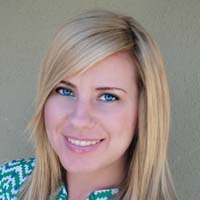 Kristen Howerton is a professor of psychology, mom of four, and the founder of the blog Rage Against the Minivan, where you might find musings about the impact of the skinny jean on Howerton's self-esteem, her tendency to spill food on her laptop, and her inappropriate crush on Jon Stewart.  She also indulges in sleep-deprived rants about parenting, poop, adoption, politics, race, religion, social justice, and various other subjects that her mother warned her not to discuss in public. In addition to her own blog, Howerton is a regular contributor to Disney's parenting site Babble, as well as to Huffington Post and OC Family Magazine.
In the spring of 2010, Howerton lost her long and passionate battle against the minivan.  It now sits in her driveway covered in crushed cheerios and remnants of her self-esteem. Howerton is a member of the ONE Girls and Women Advisory Board. @kristenhowerton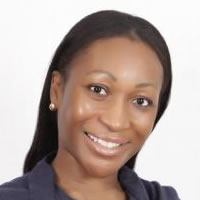 Edith Jibunoh is the World Bank Group's Civil Society Adviser on the Global Engagement team of the Bank's External and Corporate Relations Unit. In this role, she leads the institution's engagement with global civil
society and is focused on fostering strategic partnerships based on shared values and priorities. Prior to joining the Bank, Jibunoh was the Global Policy Director at the ONE Campaign in Washington D.C. with oversight of the organization's policy programs in health, agriculture, transparency and accountability, and energy. She previously served as the ONE Campaign's Director of Multilateral Institutions and as Senior Manager of African Outreach.
Prior to the ONE Campaign, Jibunoh worked as an Economist in the Office of the Senior Special Assistant on the Millennium Development Goals (MDGs) in Nigeria and as an Adviser to Nigeria's Minister of Finance. Jibunoh returns to the World Bank after working in the East Asia region and in the Bank's UN office in New York early in her career.
She is a founding member of her father's environmental organization, the Fight Against Desert Encroachment (FADE), an Archbishop Desmond Tutu African Leadership Fellow, and a member of the African Leadership Network. @didijibs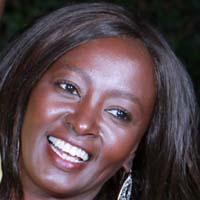 Nancy Kairo has worked in the development arena for over 10 years in varying capacities of program management, grant acquisition and public communication. She joined World Vision US in 2010 and in 2012 she joined its International Programs Group where she currently manages a portfolio of over 20 privately funded global economic development projects that implement savings groups, microfinance and value chain program models. Her career began in Kenya's private sector — where she quickly rose to senior management positions in companies such as the Standard Newspaper Group.  While working for the Standard Newspaper Group, Kairo penned a national opinion column that often focused on issues affecting women and children. She led a 12-month, anti-rape campaign that resulted in legislative changes to Kenya's Penal Code on crimes of rape and defilement. She advocated for more female representation in Parliament, increased educational opportunities for the girl-child, the abolition of female genital mutilation (FGM), and highlighted the problem of violence against women. In addition, Kairo led a breast cancer awareness campaign that culminated in free screening clinics for thousands of women from Kenya, Uganda and Tanzania.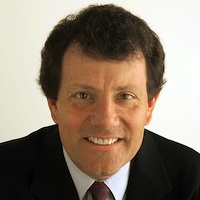 Nicholas Kristof, a columnist for The New York Times since November 2001, is a two-time Pulitzer Prize winner who writes op-ed columns that appear twice a week. In 1990, Kristof and his wife, Sheryl WuDunn, previously a Times journalist, won a Pulitzer Prize for their coverage of China's Tiananmen Square movement. Kristof won a second Pulitzer in 2006 for what the judges called "his graphic, deeply reported columns that, at personal risk, focused attention on genocide in Darfur." Kristof and WuDunn are authors of three best-selling books: China Wakes: The Struggle for the Soul of a Rising Power in 1994; Thunder from the East: Portrait of a Rising Asia in 2000; and Half the Sky: Turning Oppression Into Opportunity for Women Worldwide in 2009.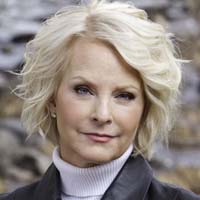 Cindy Hensley McCain has dedicated her life to improving the lives of those less fortunate both in the United States and around the world. Cindy is a Founding Member of the Eastern Congo Initiative. She has travelled to the region seven times in the last four years and is committed to raising awareness on the travesties facing women and children in the Congo. As both co-chair of the Arizona Governor's Council on human trafficking and a member of The McCain Institutes's Human Trafficking Advisory Council, she is dedicated to reducing human trafficking and improving the lives of victims at home and around the world. Ms. McCain is Chairman of the board of HALO Trust USA, a non-profit organization dedicated to landmine removal and weapons destruction in war-torn countries, and recently joined the board of the Special Olympics Los Angeles 2015 summer games.
She is the chairman of her family's business, Hensley & Company, which is one of the largest Anheuser-Busch distributors in the nation. Ms. McCain resides in Phoenix with her husband, U.S. Senator John McCain.  Together, they have four children. @cindymccain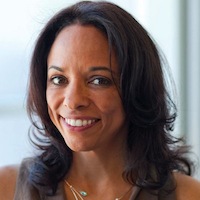 Ellen McGirt is an award-winning business journalist and has written for Fast Company, Fortune, Time and Money. 
She has recently completed a middle grade novel about a friendship between two girls, one in St. Louis, one in Haiti, facing very different quests. It is the product of deep reporting about the status of girls, poverty alleviation, water, STEM education, and the power of networks. 

She attended Brown University and is on the board of L'Ecole de Choix, an elementary school in Mirebalais, Haiti. @ellmcgirt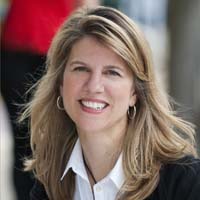 Emily McKhann is co-founder of The Motherhood, a digital agency that provides consulting, opinion research and public relations services to hundreds of blue-chip companies and non-profits, including the UN Foundation, the Gates Foundation and the CDC. In 2007, when McKhann attended the Women Deliver Conference in London to blog about global efforts to improve maternal health, she connected the cause to her own family story – McKhann never knew her grandmother, the woman she was named after, because Emily Priest McKhann died after giving birth to Emily's dad.  Had penicillin been available, her grandmother would have lived. McKhann cares passionately making the world safer for women and girls, and is proud to call herself a ONE Mom and to have traveled to Kenya with ONE and nine incredible bloggers. McKhann is a member of the ONE Girls and Women Advisory Board.   @EmilyMcKhann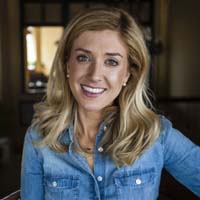 Jane Mosbacher Morris is the Founder and CEO of TO THE MARKET | Survivor-made Goods, which focuses on economic empowerment for survivors of abuse, conflict, and disease. She previously served as the Director of Humanitarian Action for the McCain Institute, as well as worked in the U.S. Department of State's Bureau of Counterterrorism and the Secretary's Office of Global Women's Issues. Morris holds a MBA from Columbia, sits on several women's-focused nonprofit boards, and blogs for the Huffington Post.   @JaneMosbacher
TO THE MARKET: @LetsgoTTM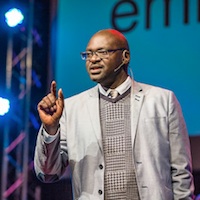 Mr. Emmanuel Ogebe is an international human rights lawyer specializing on Africa. He earned the singular distinction of being the youngest law graduate in his home country of Nigeria. Exiled to the US after becoming one of Nigeria's political detainees during the brutal years of military dictatorship under General Abacha, Ogebe has played a role in shaping US Congressional and foreign policy in Nigeria's quest for a stable democracy.
Ogebe doubles as Special Counsel for Jubilee Campaign's "Justice for Jos Project", which has worked in the last 4 years to document and garner international attention to the horrific crimes against humanity on northern Nigeria's minority Christian population – engaging with the UN, the International Criminal Court, the EU etc. Ogebe's work has been instrumental in the designation of the Nigerian terror group, Boko Haram, as a Foreign Terrorist Organization, including filing briefs to the US Secretary of State, testifying before the US Congress and advocating the ICC's inquiry into Boko Haram for crimes against humanity. Ogebe is the Nigeria Expert and Chief Fact-finder for the Washington Working Group on Nigeria, a Coalition working to address the northern Nigeria crisis in the international community. He is recipient of The US President's Bronze award for his volunteer work helping NGOs in northern Nigeria. His "Education After Escape" initiative is currently working to help the Chibok schoolgirls who were abducted by Boko Haram in April 2014.
Lance Plyler, M.D. is the Medical Director of the Disaster Response Unit at Samaritan's Purse. He has provided medical leadership for disaster responses worldwide. His most recent deployments include spearheading the medical response for Ebola in Liberia, work in refugee camps in South Sudan, and recovery post-Typhoon Haiyan in the Philippines. Prior to joining Samaritan's Purse, Dr. Plyler practiced internal medicine and palliative care as well as volunteered extensively in various international mission hospitals. Dr. Plyler and his wife Melissa are happily married and have raised three children.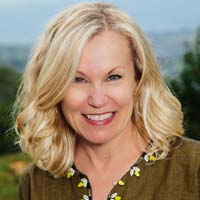 Sydney Price is the SVP of Corporate Social Responsibility at Kate Spade & Company. Price oversees implementation for the company's trade initiative, on purpose. On purpose, teaches a group of 150 local artisans in Masoro, Rwanda to become a profitable supplier to kate spade new york, Jack Spade and Kate Spade Saturday. Price created the on purpose model, which seeks to integrate the Rwandan artisans into the company's supply chain as a true manufacturing partner. Additionally, she oversees product design for Rwanda-made products, as well as managing training programs that will allow the artisans' business to participate in the global marketplace. @katespadeny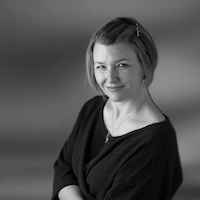 Stephanie Sinclair has photographed the defining conflicts of the past decade with fearless persistence. Although she has covered the dramatic events of war, her most arresting works confront the everyday brutality faced by young girls. Sinclair's decade-long project, Too Young to Wed, is also a new nonprofit providing visual evidence of the human rights challenges faced by women and girls around the world. TYTW amplifies their courageous voices to build a global community dedicated to ending child marriage and supporting positive change for these girls. TYTW partners with local nonprofits and supports income-generating projects, literacy classes and girl engagement groups where the girls in these stories live.
Sinclair's honors for this project include three World Press Photo awards and prestigious exhibitions at the United Nations (2014, 2012) and the Whitney Biennial (2010) in New York. A recipient of the Pulitzer Prize (2000), Sinclair's photographs are regularly published worldwide in esteemed outlets such as National Geographic and The New York Times Magazine. @stephsinclair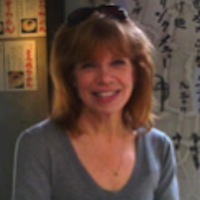 Jana Telfer works at the Center for Disease Control and Prevention. Growing up in small town Indiana as a Girl Scout and 4-H'er, Telfer always wanted to make the world a better place. She's just returned from West Africa working with the Liberian Ministries of Health and Information in the Ebola response. During the Fukushima nuclear incident, she was in Japan to help the U.S. Ambassador. As an expert in applied crisis, emergency and risk communication, she values sharing information to help people under stress make better decisions.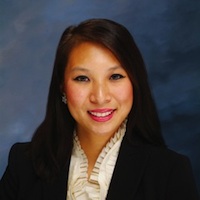 Aili Tran is the Corporate Social Advocacy Manager for the Caterpillar Foundation. In 2007, Tran joined Caterpillar and has held a variety of positions:  Large Power Systems, Governmental Affairs, Global Mining and United Way. Later, Tran joined the Caterpillar Foundation as the U.S. Investments Manager. In 2014, she became the Foundation's Advocacy Manager. This newly formed position is focused on transforming Caterpillar's corporate social responsibility by focusing efforts on significant global issues in energy, education and poverty –with a focus on girls and women– through the approach of Corporate Social Innovation.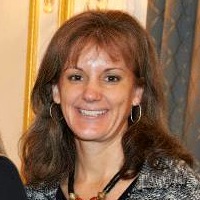 Kathleen Treat is the founder and president of the Speranza Foundation which provides funding and support in the areas of global development for women & girls, media for impact and art for enrichment.  She works to incorporate the arts into her philanthropy, stepping outside of the box to raise awareness about important issues and give a greater voice to those who are disenfranchised.
Treat has partnered with World Vision since 1996, when she first supported a Kid's Club in Romania for youth who were infected with HIV/ AIDS. Her support in Romania has continued to this day including a documentary she produced, After The Fall: HIV Grows Up, about the complicated history of the disease, the caregivers' response, and the issues and challenges the survivors face as they come of age. In addition to Romania, she has been on many WV trips, including Kenya, Uganda, Rwanda, Mali, Niger, and Zambia, where she passionately advocates for girl's educational scholarships and economic development.
She lives in New York with her husband, Jeremy, and their four boys. @SperanzaFdn
Clemantine Wamariya is a storyteller who uses her experience as a genocide survivor to inspire and challenge us to be aware of others and opportunities around us. She is a voice for authentic forgiveness and hope and is a sought-after public speaker on topics including trauma,  survival, youth empowerment and women's rights. @clemantine1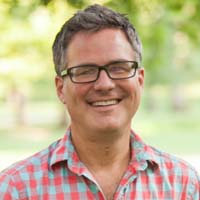 Barrett Ward is the founder & CEO of fashionABLE, a company creating sustainable business opportunities in Africa, especially for vulnerable women and women-run businesses.  While living in Ethiopia, he saw firsthand how extreme poverty forced too many young girls & women to make awful choices for money. They told him they wanted opportunity to earn a living, not just charity, so he created a business that provided jobs. Barrett graduated from Indiana University and currently resides in Nashville, TN with his wife, and three beautiful daughters. @livefashionABLE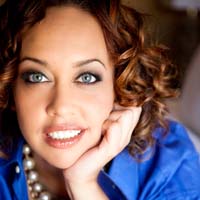 Kelly Wickham is a dean at a technology school in Springfield, IL as well as a writer. A former teen mom, Wickham writes manifestos and is currently researching a book on The Tuxedo Men, an African-American men's supper club. She volunteers for her local food bank and devotes time to single mothers. She was a 2014 Athena award nominee and won an Iris Award for Most Thought-Provoking Content.
Wickham started working with the ONE Campaign in 2012 with a trip to Ethiopia and is an advisory board member of ONE Girls and Women.  @mochamomma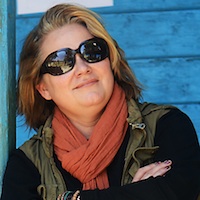 Ginny Wolfe is the Senior Director of Strategic Relationships at the ONE Campaign. In her role, she is focused on building relationships for the organization, including key conservatives, high level members of the faith community, digital influencers, national security and military leaders, corporations and trade associations.
Wolfe joined the ONE Campaign in March 2010 as the Senior Director, US Communications where she lead the communications team to ensure that the organization's priorities and initiatives were constant in the U.S. public eye.
With more than three decades of experience in public affairs, Wolfe has been involved in nearly every presidential race since 1976.  She was Senior Vice President of Public Affairs for a global communications firm, Senior Counselor and Spokeswoman for the then-Senate Majority Leader Bill Frist (R-Tenn.), and Communications Director for the National Republican Senatorial Committee.  She has also worked for two governors and with the corporate community on many levels. For the record, Ginny likes Scandal and House of Cards, but is a West Winger fan for life. @ginnyswolfe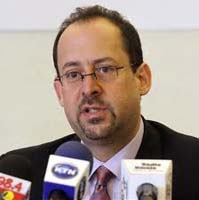 Dr. Paul Zeitz is a human rights advocate with nearly 20 years of experience working in public health and global development in over 40 developing nations.  For the past 15 years, he has worked to influence public policy in areas such as fiscal transparency and universal education, among other things. Zeitz has designed and advocated for policies and programs that tackle violence against women and support orphans and vulnerable children. Zeitz currently serves as the Senior Advisor, Office of Strategy, in the Office of the Global AIDS Coordinator. Zeitz is also currently working to ensure the success of the post-2015 Sustainable Development Goals in collaboration with Global Development Incubator.  He is the co-founder of the Global AIDS Alliance (GAA) and served as its President and Executive Director for more than 10 years. Dr. Zeitz is also a founding member of Keep A Child Alive, Global Action for Children, and the U.S. Chapter of the Global Campaign for Education. He was the Vice-President for Policy of ACT V: The End of AIDS, the Endgame Campaign, and Arms Around the Child.
Dr. Zeitz is a Professorial Lecturer at George Washington University's School of Public Health & Health Services. He holds a medical degree from the Philadelphia College of Osteopathic Medicine (PCOM) and a Master of Public Health (MPH), a preventive medicine residency and a global health fellowship at the Bloomberg School of Public Health, Johns Hopkins.